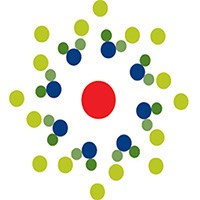 Your Bioanalytical Assay and Clinical Diagnostics Source
Boston, MA (PRWEB) February 04, 2014
Cambridge Biomedical announces collaboration with renowned Luminex assay development expert, Dr. James Lederer to deliver a total solution to our clients.
Cambridge Biomedical's experience in bioanalytical assay development, optimization, validation and diagnostic testing, combined with Dr. Lederer's extensive knowledge in developing Luminex assays, enables us to offer an ideal bioanalytical assay development solution to our clients.
Dr. John Reddington, COO of Cambridge Biomedical, commented that "Our collaboration with Jim, combined with our state of the art facility and laboratory capabilities, enables us to offer a total solution to our clients. With Cambridge Biomedical's recent addition of Quality Assurance and Regulatory consulting to our menu of services, we are striving to become a one stop shop to meet the bioanalytical needs of the burgeoning healthcare community. "
Cambridge Biomedical
Since 1997 Cambridge Biomedical has provided a customer focused approach to support our clients by providing a diverse range of services from pre-clinical to post market. Including; assay development, optimization, validation and diagnostic testing. Conveniently located to support the North East pharmaceutical development market, yet with a national and global reach, we deliver personalized project management and rapid turnaround times to expedite your development pipeline.
VeloceBio
VeloceBio is a collaborative biomarker assay development company that was established to help academic and biotech research groups develop custom "in-house" multiplex bead-based biomarker assays. Our strategy is to work collaboratively with groups to design, develop, test, and validate multiplex immunoassays to be used for basic and clinical research applications.
Contact:
1320 Soldiers Field Road
Boston, MA 02135
T: 617.456.0700
salesinfo(at)cambridgebiomedical(dot)com