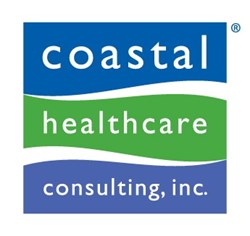 One of the biggest challenges healthcare organizations face is educating staff on the importance of accurate patient identification and providing the appropriate tools and processes to capture that information. -Amy Noel, CEO, Coastal Healthcare Consulting
Seattle, WA (PRWEB) February 03, 2014
Coastal Healthcare Consulting, Inc. combines its expert project implementation with NextGate's Enterprise Master Patient Index (EMPI) software to create a new offering called Convergence. Convergence is a Patient Identity Management solution that alleviates costly errors caused by mismatched patient information by optimizing the accuracy, consistency, and interoperability of patient information, beginning at the point of registration. Today's widespread exchange of electronic health data, across information systems and among organizations, demands a reliable mechanism to ensure that data relate to the same patient. "One of the biggest challenges healthcare organizations face is educating staff on the importance of accurate patient identification and providing the appropriate tools and processes to capture and distribute that information," said Coastal Healthcare Consulting's CEO, Amy Noel.
Coastal's Convergence targets the patient registration process, which is a major contributor to the creation of data inaccuracies or duplicate records. Convergence represents a "best of both worlds" solution to optimize registration data by combining Coastal's expertise in HIT process management, integration, and implementation, with NextGate's leading EMPI technology. This compelling partnership offers a full scope of services: Project Management, Data Reconciliation, Design and Configuration, Integration and Testing, Training, and Post-Activation Optimization.
"NextGate's EMPI is used by more than one hundred organizations to identify, match, de-duplicate, and cleanse patient records. The result is a Single Best Patient Record stored in a centralized master index and available to any system," said Andy Aroditis, CEO of NextGate. Gay Fright, Coastal Healthcare Consulting's Executive Vice President of Business Development adds, "We augment this proven software solution by working side-by side with the client to provide project management, workflow analysis, design ideas, validation testing, and training -- a perfect convergence of expert solutions!"
About Coastal Healthcare Consulting, Inc.
Coastal Healthcare Consulting, Inc. (Coastal) is a professional services firm focused on helping clients to achieve their healthcare information systems implementation goals. Coastal's work has earned industry recognition including the prestigious "Best in KLAS" award for its clinical implementation support services from 2005 – 2009. Coastal's client-focused professionals have the information, expertise and solutions to ensure successful completion of implementation, project management, and training projects for healthcare organizations. Please visit http://www.coastalhealthcare.com or call Amy Noel at 206-324-6540 to learn more.
About NextGate
NextGate's MatchMetrix Technology Platform helps existing applications to work better, together. The industry leading NextGate EMPI, along with a suite of identity management registries integrate, index and coordinate data from disparate systems to provide unified views, expedite decision processing, and streamline interoperability to drive performance. For more information, visit http://www.nextgate.com.
###