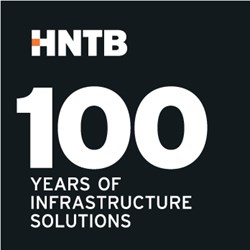 Over the course of 2013, HNTB experienced significant growth in the region through our work with public transportation and transit agencies as well as with private contractors in response to enormous infrastructure needs and demands.
NEW YORK (PRWEB) February 03, 2014
The New York regional office of HNTB Corporation, an infrastructure solutions firm celebrating its 100-year anniversary, has announced the appointments of 12 individuals to officer status within the firm. HNTB's New York region includes multiple locations in New York state, New Jersey and Connecticut, employing about 400 professionals.
Named as vice presidents are Gary Matz, PE; John Seaboldt, PE; Jonathan Startin; and Tom Scerbo, AIA, all of whom are based in the firm's New York City office.
Those promoted to associate vice president are Douglas Champlin; Tarek Hatab, PE; Ruben Manuelyan, PE; Anthony Piechnik, PE; Raymond Sandiford, PE; and Elizabeth Tow, CPSM, all based in New York City.
Glenn Ridsdale, PE, and Matthew Riegel, PE, based in the Parsippany, N.J., office of HNTB's New York region, also were named as associate vice presidents.
"Each of these individuals has demonstrated extraordinary levels of expertise, knowledge and leadership in their respective disciplines," said Mike Sweeney, PE, senior vice president and leader for HNTB's New York region. "We are pleased they have received this well-deserved recognition."
"Over the course of 2013, HNTB experienced significant growth in the region through our work with public transportation and transit agencies as well as with private contractors in response to enormous infrastructure needs and demands," said Sweeney. "We expect to maintain this growth in 2014 as our region's infrastructure continues to receive the attention it needs."
About HNTB
HNTB Corporation is an employee-owned infrastructure solutions firm serving public and private owners and contractors. Celebrating a century of service, including more than 90 years in New York City, HNTB understands the life cycle of infrastructure and addresses clients' most complex technical, financial and operational challenges. HNTB's regional New York offices currently employ more than 400 full-time professional in nine tri-state locations. Professionals nationwide deliver a full range of infrastructure-related services, including award-winning planning, design, program delivery and construction management. For more information, visit http://www.hntb.com