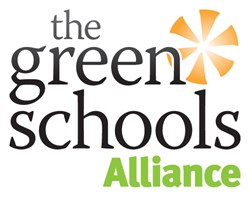 We are excited to offer schools the lowest price for renewable energy while also extending the greatest value.
New York, NY (PRWEB) February 04, 2014
The Green Schools Alliance (GSA) took another "Big Step toward Small Footprints" today, announcing the selection of Sterling Planet as renewable energy provider to the Green Schools Renewable Energy Purchasing Consortium. Founded in 2013, the consortium invites all schools to collectively purchase renewable energy for their facilities, earn national recognition from EPA's Green Power Partnership (GPP) and pave the way for renewable energy use in the broader educational community.
GSA is encouraging all schools to join the consortium, complete a statement of intent to purchase renewable energy and execute the purchase by February 28, 2014, in order to qualify for charter membership. Already, schools have signaled their intent to purchase nearly 15,000 megawatt-hours of renewable energy, representing enough electricity to power 1,250 average U.S. homes for a year.
"We are excited to offer schools the lowest price for renewable energy while also extending the greatest value," said GSA Founder and President Margaret "Peg" Watson. "Our premium quality, certified renewable energy blend is priced affordably, and enrollment is simple and convenient. Schools joining the consortium receive extensive marketing and educational support and an opportunity to become part of the EPA Green Power Partnership."
Sterling Planet, the nation's leading retail renewable energy provider, will supply participating schools with a certified blend of renewable energy certificates (RECs) from wind, biomass and landfill-gas-to-energy projects located nationwide. Schools purchasing RECs match a portion of their electricity use from conventional sources with renewable energy, offsetting the environmental impacts of this electricity use. Many schools looking to qualify for GPP membership can expect to pay less than $1 per day for the 2014 REC supply.
GSA selected Sterling Planet through a competitive bid process. The selection committee, with representation from GSA member schools, made its decision based on vendor qualifications and background, composition of REC product, pricing, purchasing mechanism, and promotional/curricular support and associated services.
"Sterling Planet is thrilled to work with school leaders who make the wise choice to join this renewable energy consortium and take advantage of the many benefits available for achieving sustainability in all its forms – economic, social and environmental," said Mel Jones, Sterling Planet President and Chief Executive Officer. "At the price points we are able to offer through demand aggregation, schools will find it is surprisingly easy to be green. Along with simple and efficient REC procurement, this consortium also will provide resources and communications support for educating stakeholders and the community about the benefits of renewable energy."
Schools are asked to email Sterling Planet at tgibbs(at)sterlingplanet(dot)com to learn more and submit the statement of intent to purchase RECs through the consortium. Schools that execute a REC purchase by Friday, February 28, 2014, become charter members of the consortium. Further information is available online: http://www.greenschoolsalliance.org/content/join-green-power-consortium.
About Green Schools Alliance: The Green Schools Alliance connects and empowers schools worldwide to lead the transformation to global environmental sustainability. Uniquely created by schools, for schools in 2007, the GSA is a peer-to-peer network of over 3,000 schools in 42 U.S. states and 35 countries working together to solve climate and conservation challenges and inspiring the next generation for 21st century leadership. GSA schools integrate education and action locally by participating in sustainability programs and globally through an online peer-to-peer network. To learn more about the Green Schools Alliance, visit http://www.greenschoolsalliance.org.
About Sterling Planet: Named EPA Green Power Supplier of the Year for 2012 and again in 2013, Sterling Planet delivers innovative energy solutions that benefit the environment. Since 2000, the Atlanta-based company has offered business and residential customers renewable energy certificates as an easy, affordable way to reduce the impact of everyday electricity use. The comprehensive portfolio of solutions has since grown to include carbon offsets, White Tags® energy efficiency certificates, green power project development, green partnerships with electricity and natural gas providers, and a Sterling Analytics IT platform that companies of all types are using for sustainable energy, water and carbon management. Sterling Planet's four cornerstone activities – analyzing, greening, energizing and building – promote environmental, social and economic sustainability.