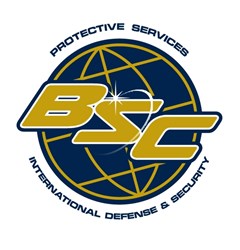 This is a serious crime which affected many consumers. Not to mention the stress and the hurdles of formalities these victims are going through.
North Miami Beach, FL (PRWEB) February 04, 2014
In late 2013, the data heist at Target stores across the country was more massive than previously revealed, with the retailer stating at least 70 to 110 million customers were hit -- making it one of the largest security breaches of its kind. With such widespread panic among consumers, South Florida security company, Bryant Security Corporation is releasing updated information and tactics on how to avoid future credit and identity theft online.
The newly disclosed victims of the data breach could include customers whose data was obtained by Target dating back to Black Friday. The stolen information is reported to include names, mailing addresses, phone numbers or email addresses for at least 70 million individuals. "This is a serious crime which affected many consumers. Not to mention the stress and the hurdles of formalities these victims are going through," says Bryant Security President, Shay Ben-David. "Bryant Security is releasing information and tactics on how to avoid being a target of identity theft."
How to avoid being a target of online fraud

Never email your credit card information.
Always submit your financial information through a secured website such as PayPal or authorize.net.
Be suspicious of any site that needs your social security number.
Invest in good quality anti-virus and malware software, as this can help to detect emails that are not necessarily sent from the location that they claim to be.
Avoid conducting personal financial business on shared or public computers, as in an Internet café or a library.
Remember that fraud does not discriminate. Online fraud is a strategy criminals use when preying on those that are most vulnerable. Take the proper steps to ensure you are not making yourself vulnerable to these online criminals.
Watch out for these possibly fraud warning signs
Sensationalist or emotional language. Take a breath before acting on an unexpected email solicitation. Fraudulent emails are written in a way to get you to react immediately.
Obvious spelling or grammar errors. Fraudsters and Internet criminals are often better at coding malicious software than they are at spelling.
-The email is not addressed to you. A company you do business with knows your first and last names.
If you believe you have been a victim of online fraud or identity theft, contact your financial institution immediately. You can also file claims through various sites such as fraud.org or IC3.gov, or even contact your local law enforcement for further guidance.
About Bryant Security
BRYANT SECURITY is one of South Florida's most established and well diversified security companies. Providing South Florida guard services armed and unarmed in the Miami-Dade and Broward Counties, this family-owned and operated business has proudly served and protected the community, property and people since 1985.
Offering innovation, quality, professionalism, resourcefulness, experience and flexibility, this makes Bryant Security the security services industry leader of South Florida. Mandating skilled manpower, teamwork, expertise, specialty knowledge and trained security officers to demonstrate precise and flawless conduct at all times. From executive level protection to CCTV Camera and Entry Systems, they demand the very best! Each protection task private or public that their protection officers undertake calls upon their extensive training which focuses on ensuring the security and safety of your company, property and staff.
When you select BRYANT SECURITY you are ensuring that your facility will enjoy the highest possible degree of Miami professional security. Their management team consists of hands-on leaders who will work directly with you in planning and implementing your campus' security and contingency planning needs. BryantSecurity.com or 305-405-4001.