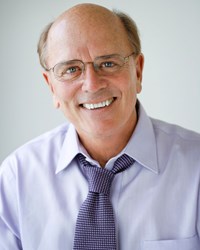 Physical nicotine addiction is not the main issue. The real culprit in tobacco addiction is literally in the mind—a specific thought process that creates the urge to smoke.
San Diego, CA (PRWEB) February 05, 2014
Smoking cessation expert Lou Ryan, founder of online health coaching firm SelfHelpWorks, is urging other health groups to follow the lead of a coalition of seven leading public health and medical organizations that recently called on the US government to take "bold action" against the dangers of smoking. According to Ryan, the main reason smokers struggle to quit is not physical nicotine addiction but rather a reversible thought process that creates an overwhelming urge to smoke.
"I applaud the American Academy of Pediatrics, American Cancer Society Cancer Action Network, American Heart Association, American Lung Association, Americans for Nonsmokers' Rights, Campaign for Tobacco-Free Kids and Legacy® for issuing their recent call to action against smoking" says Ryan. "If you read the recently-released Surgeon General's 50th anniversary report on smoking and health you will understand exactly why they are so concerned. Smoking is still the single largest cause of preventable disease and death in the United States, and it costs our economy an absolute fortune – almost $300 billion annually in direct medical costs and lost productivity. Possibly worst of all, smokers aren't the only people it kills – more than 10 percent of smoking-related deaths in the last 50 years have been among nonsmokers who died from diseases caused by exposure to secondhand smoke. That's shocking!"
Another disturbing fact disclosed in the Surgeon General's report is that the health risks of smoking extend far beyond lung cancer to colorectal cancer, liver cancer, diabetes mellitus, rheumatoid arthritis and immune system weakness, tuberculosis, tubal pregnancy and impaired fertility, cleft lip and cleft palates in babies of women who smoke during early pregnancy, erectile dysfunction, and age-related macular degeneration.
The coalition's joint statement called on the government to focus its "bold action" on achieving three goals: Reduce smoking rates to less than 10 percent within 10 years; protect all Americans from secondhand smoke within five years; and ultimately eliminate the death and disease caused by tobacco use.
Ryan believes the ultimate solution is to approach the problem differently. "There's no doubt it's time for us to end our nation's smoking epidemic," says Ryan, "But if we want to win that battle we need to first understand that physical nicotine addiction is not the main issue. If it was, nicotine replacement therapy wouldn't have such dismal success rates." To make his point, Ryan references a 2010 Penn State study that documents the success rate for nicotine replacement therapy at just six percent. "The real culprit in tobacco addiction is literally in the mind—a specific thought process that creates the urge to smoke. The underlying issues can be a bit complex, but let me explain in simple terms."
"A smoker was not born a smoker," continues Ryan. "They actually taught themselves to become a smoker by repeating their smoking ritual over and over again. By doing that, and without even realizing it, they embedded in their subconscious mind a powerful emotionally-charged thought process related to smoking. And now every time that thought process is triggered – perhaps in a moment of stress or boredom, perhaps by a drink or the smell of a cigarette – it creates the urge to smoke."
"But that's not where it ends," Ryan adds. "The more the smoker fights the urge to smoke, the more powerful it becomes. It keeps coming back again and again, stronger and stronger each time, until eventually it becomes so intense that it's impossible to resist. It sweeps over their entire being, completely overwhelming them to the point that they just have to light up—no matter how strong their willpower is. That's why most smokers find it impossible to 'stay quit' even if they are on nicotine replacement therapy."
Ryan says that more than three decades of feedback from former smokers have convinced him that focusing on changing the cognitive process is by far the most effective approach to smoking cessation. "That's because when it's done correctly it fixes the root of the problem. The result is sustained behavior change from within, without the need for willpower." Study data support Ryan's viewpoint. As shown in the Penn State study, most smoking cessation treatments have less than a 10 percent success rate. By comparison, randomized trials conducted by UC San Diego and San Diego State University documented the efficacy rate of the significantly more affordable SelfHelpWorks online smoking cessation course at 38 percent – almost four times higher.
ABOUT SELFHELPWORKS, INC.
SelfHelpWorks delivers evidence-based digital health coaching courses designed to produce permanent results in areas such as weight loss, exercise, alcohol management, tobacco cessation and stress management. Whereas other online coaching courses typically provide education, SelfHelpWorks' time-tested Structured Cognitive Behavioral Training approach produces genuine transformation. Since 1979 SelfHelpWorks founder Lou Ryan's courses and process have been licensed by insurance companies, government agencies, major hospitals and corporations nationwide. Now, thanks to modern technology, all of the SelfHelpWorks courses are delivered conveniently and affordably via the Internet so that virtually anyone can take advantage of them.