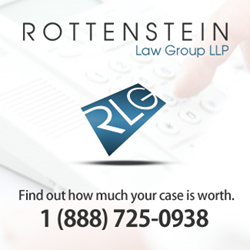 (PRWEB) February 06, 2014
By order dated January 29, Judge Joseph Goodwin, who is overseeing the multidistrict litigation of federal lawsuits involving the Ethicon GYNECARE PROLIFT vaginal mesh product (case no. 2:12-md-02327), selected two cases to be tried before the others. The court named Diane M. Bellew v. Ethicon (case no. 2:13-cv-22473) and Brenda Lehrer v. Ethicon (case no. 2:12-cv-08157) as bellwether cases and ordered trial of Ms. Bellew's case to begin on December 4, 2014. The court had previously ordered trial of bellwether cases to begin in August. The Rottenstein Law Group LLP, which represents victims in vaginal mesh lawsuits, invites victims and their loved ones to visit the firm's Vaginal Mesh Lawsuits Center at http://gynecareproliftmeshlawsuit.net.
Johnson & Johnson subsidiary Ethicon's vaginal mesh lawsuits are progressing in the United States District Court for the Southern District of West Virginia. The Rottenstein Law Group LLP notes that while there are six different transvaginal mesh lawsuit consolidations for as many manufacturers, Ethicon is the only company not reportedly involved in mass settlement talks, according to a November 30, 2013 Bloomberg article.*
"The selection of bellwether cases for trial is a big step toward the eventual resolution of all pending cases," said Rochelle Rottenstein, principal of the Rottenstein Law Group LLP. "Bellwether trials get the ball rolling, so to speak, helping everyone involved and interested a sense of how future trials might go, which can often often spur settlement talks."
The Rottenstein Law Group LLP encourages those who believe they have suffered from the alleged side effects of their vaginal mesh implants to visit the firm's transvaginal mesh lawsuits FAQ page to learn about vaginal mesh compensation and settlements and lawsuits. For updates on lawsuit news, visit RLG's transvaginal mesh Facebook page.
Women are filing transvaginal mesh lawsuits alleging they suffered from adverse side effects such as pain and discomfort, in addition to device erosion, according to court documents. Vaginal mesh products were designed to enable doctors to treat pelvic organ prolapse and stress urinary incontinence.
*bloomberg.com/news/2013-09-30/bard-vaginal-mesh-makers-said-to-be-in-settlement-talks.html
About THE ROTTENSTEIN LAW GROUP LLP
The Rottenstein Law Group LLP is a New York-based firm that represents clients nationwide in mass tort actions. The firm was founded by Rochelle Rottenstein, who has more than two decades of experience as a lawyer, to represent clients hurt by defective medical devices and medications. (Attorney advertising. Prior results do not guarantee a similar outcome.)
Contact:
The Rottenstein Law Group LLP
Rochelle Rottenstein, Esq.
100 Merrick Road
Suite 226W
Rockville Centre, NY 11570
(212) 933-9500 (office phone)
(212) 933-9980 (facsimile)
rochelle (at) rotlaw (dot) com
plus.google.com/106070664376281033016