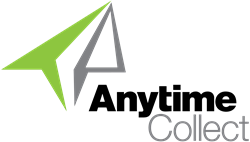 We have customers in almost every industry and our new website helps companies understand how the software can adapt to their specific industry requirements.
Chardon, Ohio (PRWEB) February 11, 2014
e2b teknologies, publisher of Anytime Collect, the popular accounts receivable management software, recently launched its new website, http://www.anytimecollect.com. The site features a modern design with more information for prospective customers and partners with specific information for a wide range of industries.
"Accounts receivable is very different across industries," said Bill Henslee, CEO of e2b teknologies. "Transportation companies deal with freight invoice disputes, service companies require supporting documents such as timesheets, and construction companies need a better way to manage the complex mechanics lien process. We have customers in almost every industry and our new website helps companies understand how the software can adapt to their specific industry requirements."
A new partner page provides information to potential recommenders and businesses interested in recommending or reselling Anytime Collect to their customers.
"Anytime Collect has grown significantly to become a leading business solution for accounts receivable management," Henslee said. "We get thousands of visitors to our website every month and we are seeing a lot more interest in our partner programs – especially in international markets and specialized industry segments. It's an exciting time in our history as many of our private-label partnerships have recently launched and we have several more that will launch early this year."
Other new pages help companies understand how Anytime Collect works. For example, the integrations page highlights integration with other critical business systems such as their accounting and ERP software, document management applications, and email systems and the features page highlights the various capabilities of the software. A brand new resource center now provides access to a host of videos, success stories, and other information to help businesses to best utilize the software.
"Anytime Collect 2014 was completely redesigned and reimagined last year," Henslee said. "We've crossed the chasm from the desktop to a true SaaS application driven from a rules engine that prioritizes activities for accounts receivable professionals so they know exactly what they need to do, when, and why – with all of the information they need right at their fingertips. And the automation we've built into the product makes it seem like their entire process in on auto pilot so they can get paid faster and easier than ever before."
About Anytime Collect
Anytime Collect, accounts receivable management software by e2b teknologies, streamlines the entire credit and collections process to help companies get paid faster. Anytime Collect automates and tracks customer communications, prioritizes collector activities, enables secure online customer payments, and built-in cash forecasting and dispute management tools. e2b teknologies, publishers of Anytime Collect accounts receivable management software, is a Microsoft Managed Partner providing cloud-based business software applications and business services to progressive businesses worldwide.