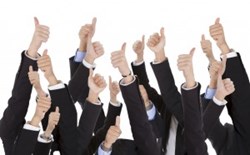 The quality of your life matters. Believe it or not, you are the only one that holds the key to your success and satisfaction. I'll help you unlock what holds you back! -- Michael Carrigan
Highland Village, Texas (PRWEB) February 06, 2014
Highland Village, Texas – The Conversation People announce they are hosting Optimize Leadership Retreats for executives and administrative teams, leadership teams and sales teams. This is for individuals and teams that need an instant refresh. The Conversation People will host your two-day retreat in the Dallas-Fort Worth area of Texas or come to you.
The Conversation People are world renowned business coaches and consultants who re-establish communication and create team alignment. The specific steps toward these themes include a preliminary meeting with the attendee(s), the desired outcome(s) are determined, we aid in the preparation of the event, and the team will stay in the same location and eat meals together.
The retreats generally run from 9 a.m. to 6 p.m. on the first day and the second day ends earlier than 6 p.m. Follow-up support is available with the team or individuals, as needed. Also, quarterly meetings thereafter are available.
"The quality of your life matters. Believe it or not, you are the only one that holds the key to your success and satisfaction. I'll help you unlock what holds you back!" Michael Carrigan said. He is the founder of the Conversation People. "Consider doing something nice for you and your business. Give us a call. No matter how good your life is…you deserve better!"
For additional information pertaining to the optimized leadership retreats, interested individuals or teams can visit the Conversation people website. To begin the conversation, contact Bryan Dolgin at 312-925-7135 or bryan@conversationpeople.com.
The Conversation People is an international company providing training in the United States, Canada, France, New Zealand and Australia. The company specializes in training, consulting and supporting individuals and corporations around the art of results based conversations and communications. The Conversation People are based in the Dallas-Fort Worth area of Texas.
###