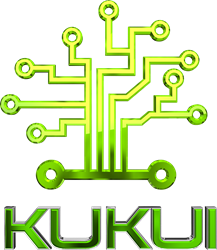 "The Virtual Service Advisor is something every business can use," said Todd Westerlund, President of Kukui's U.S. Operations.
San Jose, CA (PRWEB) February 11, 2014
Kukui Corporation, a developer of marketing software solutions for the automotive repair industry, is teaming with Virtual Service Advisor, a new customer communication program. The program can be seamlessly integrated with Kukui's revolutionary marketing platform, equipping automotive repair shop owners with new knowledge about their customers and where they're coming from.
"The amazing team at Kukui has created an award-winning technology platform that will allow Virtual Service Advisor to thrive and will greatly benefit shops that desire additional sales, better profits and unique purchasing insight from their service clients," said Greg Buckley, developer of the Virtual Service Advisor program and owner of Buckley's Auto Care in Wilmington, Delaware.
"The combination of Kukui and the Virtual Service Advisor system now offers the shop owner a true view of the service client's path throughout the marketing and sales funnel."
The Virtual Service Advisor features custom-made, pre-appointment interview forms that are sent to customers in advance, allowing them to offer additional information about their service needs without feeling rushed at a service counter. Having this information helps shops process tickets faster and sell more service without saying a word.
"The Virtual Service Advisor is something every business can use. We chose to partner with the program because after our extensive research, the data showed that at a minimum, every shop on Virtual Service Advisor pre-sold 15 percent more parts and services before the consumer got to the shop," said Todd Westerlund, president of Kukui's U.S. operations.
Under the partnership, Kukui customers will be able to sign up for the Virtual Service Advisor at a 30 percent discount. The price includes custom forms, headers and full analytic integration into the Kukui portal.
Kukui provides detailed data on how much business a shop owner's marketing channels are generating. The company's product suite also includes smart web pages that are optimized to boost sales conversion rates, a simple-to-use Content Management System that is integrated with a shop's Point-of-Sale system and customer retention tools such as email service reminders.
Kukui will also be offering to waive design fees (a $999 value) for Virtual Service Advisor clients who want to subscribe to the Kukui platform.
About Kukui
With a rich history in information technology, Kukui provides businesses with a custom website platform and software solution that integrates with each organization's Point of Sale (POS) system. This empowers each of Kukui's clients with quantitative data showing their monetary return on investment, the number of new clients based on their POS system, statistics revealing their customer retention rate, and areas to improve their business through the tracking of phone calls, appointment forms, and feedback from customer reviews.
For more information about Kukui, visit http://www.kukui.com.
For more information about Virtual Advisor, visit: http://www.virtualserviceadvisor.com/.