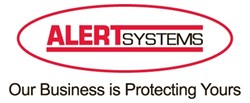 'In addition to protecting company assets, commercial security systems play an important role in the safety of both the staff and the public through crime prevention.'
(PRWEB UK) 6 February 2014
As alleged by a story called 'Appeal: CCTV images of terrifying armed raid on Peterborough Mcdonald's' published in Peterborough Today on the 30th of January, 2014, a three man gang were caught on CCTV security systems forcing their way into the fast food chain restaurant on the 22nd of December, 2013.
It is alleged by Peterborough Today that the gang members attempted to disguise their identity through the use of balaclavas. One of the men wore a navy gilet and grey hoody, whilst the other two wore camouflage patterned onesies. One of the men is said to have wielded a knife, and threatened the staff until they gave them money. The robbers then allegedly took off in a car belonging to a member, this was later found abandoned.
'In thefts such as this one, where criminals attempt to disguise themselves with the use of hoods, scarves or balaclavas, we have to rely on high quality footage that can provide small clues to a police investigation. With business security systems in place, police are also able to review a history of footage to determine if criminals have performed a reconnaissance mission in the days and weeks prior to the attack.
'In addition to protecting company assets, commercial security systems play an important role in the safety of both the staff and the public through crime prevention.'
AlertSystems manage and maintain over 5000 security installations throughout the UK and are specialists in providing business security solutions. Offering professional service and a complete range of security services such as monitored alarm systems, Automatic Number Plate Recognition and Avigilon CCTV security systems. AlertSystems offers effective and reliable solutions to security problems.