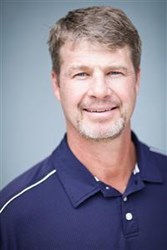 Michael's love of the outdoors and passion for real estate offers a perfect fit for our team.
Vail Colorado (PRWEB) February 15, 2014
Coldwell Banker Distinctive Properties already has over 60 full and part time staff, agents and brokers in three ski towns across the Rocky Mountains and are always on the look out to expand. This year the brokerage in Vail added Michael Thompson to the team.
Michael has been a Vail resident since 1991 and holds a BA in Economics from the University of Colorado. Thompson has been a licensed real estate agent since 1993 and joined the National Association of Realtors serving on the Vail MLS board in 2004 and 2005. Thompson will be a licensed broker and Realtor® in the Vail office.
Managing Director Wayne Trudeau says, "We are very excited to have Michael on our team. His passion for the business and the area is a perfect fit for our office and clientele." In addition to real estate services, Thompson will also be leading the property rental and management division for Vail real estate and property management services.
Thompson has a passion for the outdoors and says, "I love to spend most of my free time with my two yellow labs caring for our farms and ranches."
Coldwell Banker Distinctive Properties has been a leader in real estate in Vail, Sun Valley and Steamboat Springs since 2006 and specializes in professional commercial and residential real estate services and property management in 3 offices with over 60 agents.