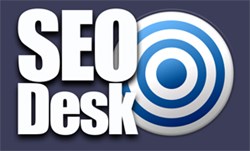 (PRWEB UK) 9 February 2014
It's the time of year when men up and down the country are frantically scratching their heads and perusing e-tailers for the perfect gift ideas for Valentine's Day. Chocolate, flowers or underwear are often the go-to default gift of choice and while acceptable enough they don't really cry out originality or that a great deal of thought was put in to buying them.
The gesture of giving a gift on Valentine's Day should ideally suggest a bit more thought for the intended recipient has gone in to it. Presents that often hit the right mark involve an air of luxury and include relaxation and enjoyment. Heyland & Whittle, manufacturers of traditional soaps and home fragrance, are a brilliant place to look for exactly that type of gift. To make it even easier they are offering a special Valentine's day discount for any man (or woman) looking to impress their partner.
Nothing says relaxation on Valentine's Day more than relaxing in a candlelit bath and so Heyland & Whittle are offering a generous 15% discount on all of their handmade soaps and scented candles. For any orders received before February 12th with the code VAL15 will have the discount applied when paying for their order.
Of course, keeping it to themselves, single consumers are still eligible to apply the code and also enjoy the discount.
More about Heyland & Whittle
Soap and herbal merchants - hand made in England
Husband and wife team Paddy Heyland and Ursula Whittle joined their names to create the Heyland & Whittle Brand in 2003. The logo includes the Heyland family crest which dates back to the Battle of Waterloo.
Inspired by their original location on a farm in rural Surrey, Heyland & Whittle produce a range of handmade soaps in the traditional cold-processed method, using only the very best natural ingredients. Essential oils, herbs and spices are combined to create their sulphate and paraben-free range.
Heyland & Whittle products are all handmade, expertly cut, filled and decorated. Recently launched are candles and reed diffusers in a range of fragrances including the classic English formulations of Neroli & Rose and Citrus & Lavender. Even more exciting is the new Jasmine & Lilac fragrance which evokes memories of an English Summers day. Summer Berries, Oranges and Lemons blend with a euphoric bouquet of Jasmine, Lilac and Lavender with a warm Cedar base. Quintessentially British!