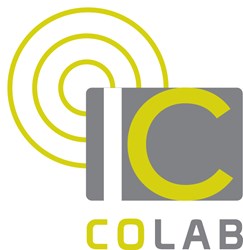 Mark Nolte, ICAD Group President, says, "The Mission Creek festival has become one of the most dynamic events in the nation over the past 8 years. The festival captures and celebrates the innovation and creativity of Iowa City."
Iowa City, Iowa (PRWEB) February 07, 2014
Different models of schooling, the Art Genome Project, and Zappos.com's community development work in downtown Las Vegas will be among the topics featured April 4 and 5, 2014, during the Mission Creek Tech + Innovation Conference in downtown Iowa City, Iowa. Iowa City's Mission Creek Festival is incorporating new tech and innovation programming to celebrate what technology empowers, highlight where tech culture must improve, and showcase what the future may hold. National and regional technologists will gather to explore these themes.
Members of ICAD Group's IC CoLab will be presenting, including Riley and Michal Eynon-Lynch and Dan Sweeney of Pear Deck. Pear Deck is an interactive presentation and lesson building tool for teachers in 1:1 classrooms.
Michal Eynon-Lynch, COO and Chief Educator at Pear Deck, says she's been pleasantly surprised and thrilled at the burgeoning community of entrepreneurs in Iowa City. "If you look around the Corridor, you'll find co-working spaces, meet-ups, and entrepreneurial events like Mission Creek that are all testaments to the growing network of vibrant people who want to share ideas and build a community we all want to live in," said Eynon-Lynch.
The conference begins Friday, April 4th and continues through Saturday, April 5th at the Pappajohn Business Building with a series of presentations and discussions from visiting and local speakers.
Headline speakers for the Tech + Innovation Conference include Matthew Israel, Director of the Art Genome Project and University of Iowa Professor and Director of Imagination for the Downtown Las Vegas Project David Gould. Israel's keynote lecture, highlighting the intersection of art and technology, will close the Tech + Innovation Conference on Saturday evening at the Englert Theatre.
This conference positions itself as a networking and knowledge-gathering hub for Midwest-based technologists and entrepreneurs as well as an oasis for thinkers from the coasts. With assured intent, the Mission Creek Tech + Innovation conference takes place in the midst of a fully-blooming arts festival, a nod to the creativity that drives us all -- artists and technologists alike.
"It has been comforting and inspiring to see that others want to make a life as I do: one of meaning made in collaboration and enjoyment with others," added Eynon-Lynch. "Our team wants to make meaning in Iowa and these kind of events show that we are and that we can."
The Tech + Innovation Conference is made possible by Cramer Dev, Hawkeye Hotels, Hobu, Iowa City Area Development Group, and the John Pappajohn Entrepreneurial Center. Early Bird registration is available through next Friday, February 14 for $75. Search "Mission Creek Tech" on midwestix.com.