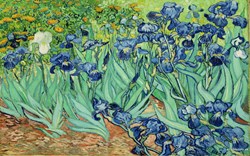 Los Angeles, CA (PRWEB) February 08, 2014
24/7 Van Lines, Southern California's discount moving company– offering local, national and international moving services, packing and crating, and piano and international art shipping – is pleased to announce that they will be including valuable insurance on all international art shipping services for their customers. The insurance will help provide peace of mind to customers when moving valuable art over long distances. Increased protection will also be offered for a nominal fee, at the discretion of the customer.
Every year, countless pieces of art sustain damage during the shipping process. According to a Moving Authority report, about 25 percent of all claims on art they see each year are direct result of them being damaged during shipping; as compared to only 15 percent of all claims being related to theft. This helps better illustrate how important it is for owners of fine artworks to insure their art before they have it packed and ship it out.
"As a leader in international art shipping, 24/7 Van Lines uses biding industry standards for packing and securing the artwork prior to its journey overseas," explained company spokesperson, Mark Tanning. "In addition, we thoroughly train our art packing experts to take extra measures to insulate and protect fine works of art. We also help put our customers' minds at further ease by offering standard insurance to cover the artwork, with added benefits and enhanced premiums available for a nominal fee to the customers. We strongly believe this is the way that all international art shipping companies should operate, by standing behind their work with an included insurance policy."
About
24/7 Van Lines, Southern California's trusted local, long distance and international movers, offers packing and crating services as well as piano and international art shipping. The company has recently announced that they will be including insurance for all artwork moved internationally by them as a courtesy to their customers. Additional insurance protection and coverage will also be offered to the customers for a nominal fee, and at the sole discretion of the customer.
You can learn more about their services by visiting 24/7 Van Lines online.
Press Contact:
Mark Tanning
24/7 Van Lines
(877) 549-2077