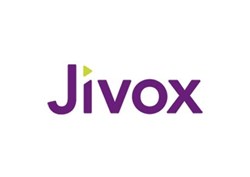 (PRWEB) February 09, 2014
Jivox today announced that Diaz Nesamoney, founder and CEO of the leading multi-screen interactive advertising technology company, was recognized by the IAB with a Service Excellence Award. The awards honor individuals who have demonstrated strong leadership and provided significant contributions to IAB initiatives over the last year.
"Throughout the year, Diaz has worked rigorously to help the IAB with a variety of efforts aimed at promoting growth and driving the entire industry forward," said Peter Minnium, Head of Brand Initiatives at the IAB. "The IAB congratulates both Diaz and Jivox for its achievements and thanks them for all of their contributions, particularly in bringing engaging IAB Rising Stars ad units to life at scale."
During the past year, Jivox has demonstrated its commitment to IAB initiatives, announcing its native advertising features are available within all IAB Rising Stars ad formats. This release combines the customization of a highly-interactive native ad experience with a scalable IAB format, giving advertisers the ability to increase the ROI of every ad dollar. Additionally, Jivox's innovative ad concepts were selected as winners of the IAB Digital Rising Stars Competition.
"As someone who is truly committed to developing the interactive advertising industry, I enjoy working with the like-minded people at the IAB," said Diaz Nesamoney. "To be named a winner among this highly-esteemed group of individuals is an honor. I'm looking forward to continuing to contribute to IAB's initiatives."
The winners of the awards will be announced at the seventh annual IAB Annual Leadership Meeting, "Marketing 2020: The Digital Agenda," taking place February 9-11, 2014 in Palm Desert, California.