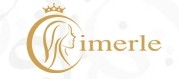 (PRWEB) February 12, 2014
Recently, iMerle, China's favorite wedding dress store, has built up its Austria channel and German channel. To top it all, the company has also announced its new range of graceful evening dresses. At the moment, all its brand new outfits are available at discounted rates, up to 65% off.
True enough, all evening gowns offered by the company are quality made according to the hottest fashion trends. There is no doubt that they can create an elegant look for the wearers. The company is popular in the global market; it is extremely famous for its top quality trendy gowns.
The CEO of the company states, "We are excited to release our new designs of evening gowns. They are among the most luxurious items of our company. All of them are impressive and cheap at the same time. Worldwide ladies will certainly like them. It is wise for stylish ladies to shop beautiful outfits at our one stop website."
The fresh evening dresses are offered in 21 colors and from size 2 to 16. They come in several different silhouettes and necklines. High quality products, affordable prices, friendly online services and fast delivery are all the reason to choose iMerle's dresses.
About iMerle Ltd.
iMerle Ltd. is a UK based dress company offering many wedding party dresses and cute accessories at affordable prices. Customers' satisfaction is the company's top priority, and its team is standing by to assist any client while shopping. The company is now very famous for its outstanding quality in fabric, materials, and fit without the inconvenience and costs of traditional bridal boutiques and retailers.
More details at Facebook: http://www.facebook.com/iMerleCo or website: http://www.imerle.com/de/.