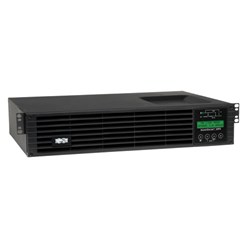 Chicago, IL (PRWEB) February 10, 2014
Tripp Lite, a world-leading manufacturer of power protection and connectivity solutions, has announced that more than 100 of its UPS systems are now compatible with Network UPS Tools (NUT) software. This free, open source software is designed to monitor and control power devices like UPS systems and PDUs. Since many of Tripp Lite's customers are already using NUT software to manage other devices, this new compatibility allows Tripp Lite UPS systems to more easily be integrated into existing infrastructures.
"Many customers prefer to use open source software because it is cost-effective and supported by an active community," said Eric Cobb, Tripp Lite Product Manager. "NUT compatibility in our UPS product line is another reason for customers to choose Tripp Lite."
For a list of NUT-compatible Tripp Lite products, visit the Network UPS Tools website.
For more information on Tripp Lite UPS systems, visit: http://www.tripplite.com.