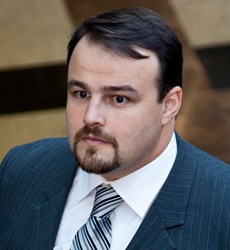 I hope the information we release helps put things into perspective and gives doctors a way to identify what works from what doesn't
Toronto, ON (PRWEB) February 11, 2014
The cosmetic marketing agency, Think Basis, announces a new section has been added to their website. The section, called Learn, caters to practice owners and business developers in the cosmetic surgery field who are interested in vital information and tips on how to improve their bottom line.
"There is a lot of misinformation out there, " Nick Dumitru, President of Think Basis states. "I launched this section of the website because I found that doctors were constantly coming to me after they had been burnt by various medical marketing and design companies. I hope the information we release helps put things into perspective and gives doctors a way to identify what works from what doesn't."
The content in the section has and will be created by Dumitru, who has over 10 years of experience providing marketing expertise to cosmetic surgeons and aesthetic medical clinic owners. The agency has helped practices dramatically increase their gross profits by creating effective and adaptable marketing portfolios. Each article will discuss such topics as proper positioning, branding and proven internet marketing tactics, all designed to attract more patients and retain them.
About ThinkBasis.com
Think Basis Inc. is a full service marketing firm for industry leaders in the fields of beauty and plastic surgery. Their background in corporate branding and design ensures a focused approach to search engine optimization and online brand reputation management. Contact Think Basis Inc. for the bottom line, online at http://www.thinkbasis.com
Contact Info
Nick Dumitru
Think Basis
15 Allstate Parkway, 6th Floor
Markham, Ontario, CANADA
L3R 5B4
ph: 1-888-418-5752