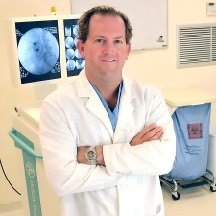 If the Studies are out there, and we are aware of the problem, why do we still continue to put on the extra pounds without fear of the consequences?
Palm Beach Gardens, FL (PRWEB) February 12, 2014
The studies are out there, and it's clear to see, there is a link between obesity and lower back pain. In a recent study that examines the influence that physical activity has on the relationship of lower back pain and obesity, it was discovered that 2.9% of Americans in the normal BMI are at risk of low back pain. This increases to 5.2% for overweight individuals, 7.7% for obese individuals, and 11.6% for ultra-obese population.
Orthopedic and Laser Spine Surgery's latest blog post; The Link Between Good Nutrition and a Healthy Spine, is the first of many health related blog posts aimed at helping the American populace fight the problem of poor habits that lend themselves to lower back pain and symptoms.
If the studies are out there, and it's clear a problem exists, why do people continue to put on the extra pounds without fear of the consequences? There are a number reasons why individuals gain extra weight, but once the weight is on, shedding it is often a battle that not everyone wins.
For many individuals, losing weight and finding treatment helps, but if they don't shed those extra pounds and bring their lower back pain under control, they may be heading down the road to requiring laser spine surgery in the future.
How Does Obesity Cause Lower Back Pain?
As you gain more weight, more pressure is placed on your spinal column and surrounding structures. Combine this added pressure with degenerative changes caused by age, and you are looking at a recipe for unwanted low back pain.
Obesity also puts individuals at a higher risk of herniating a vertebral disc, quickening the degenerative process, placing more strain on the spinal joints causing arthritic changes and even pulling the spine out of its natural alignment.
Free Resources for Weight Loss
Although there are many resources available on the internet that claim to help with weight loss and diet needs, which one is right for you? How do you know if the latest fad diet will help transform you into the healthy image you want? It is as easy as speaking with your physician; they want you be healthy, and they can help point you in the direction that is best for you.