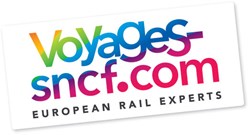 (PRWEB UK) 11 February 2014
With love high on the agenda at the moment, now is the time to treat that special someone to a relaxing getaway. Forget about the stress of airports and low cost airlines, to get a trip off to a truly romantic and relaxing start, take the train! Travel from city centre to city centre in comfort and style, enjoying views of the passing countryside as the train speeds to its destination.
Here are Voyages-sncf.com's top five romantic destinations, all of which can be reached by train in under 5 hours from London.
Affairs of the heart in Amsterdam
Known as the City of Diamonds, Amsterdam has been a trading centre for everyone's favourite sparkly stone since the 17th century and anyone out to really impress a true love, must ensure that a visit to one of the city's diamond factories is on the agenda. Start with a visit to the Diamant Museum to learn how the stones are formed, mined and became a symbol of romance and power, then tour a factory to see how the stones are cut and polished. Maybe even splash out for a glittering gift to make the trip truly memorable.
To travel from London to Amsterdam by train, simply change trains in Brussels. The total journey time from London starts at 4 hours 40 minutes and fares start at £120 standard class return per person.
Courtship in Cologne
The Germans aren't always thought of as being a particularly romantic race, but seeing the Hohenzollern Bridge in Cologne might change your mind. The bridge, spanning the Rhine in the centre of Cologne is adorned with over 40,000 padlocks, or love locks, each placed there as proof of their devotion by a couple who will then throw the key into the river below to ensure their love will last forever.
To travel from London to Cologne by train, involves a simple change of train in Brussels. The total journey time from London starts at 5 hours 15 minutes and fares start at £103 standard class return per person.
Passion in Paris
Valentine's Day and romance go hand in hand with Paris, the City of Love. With endless ways to wow a beau, from an evening cruise along the Seine, dinner at the top of the Eiffel Tower and shopping on the Champs Elysées to browsing masterpieces in the Louvre, visitors are spoilt for choice. But arguably the most romantic spot in Paris though is Le Mur Des Je T'Aime or The Wall of I Love You's, located in Montmatre, the wall features the words 'I love you' 1000 times in 300 different languages.
Travel from London to Paris by train direct in just 2 hours 20 minutes. Fares start at £69 standard class return per person.
Rendez-vous in Reims
Thinking of celebrating with a glass or two of bubbly? Well, don't just buy a bottle, visit the champagne house that made it! Reims and the neighbouring city of Epernay are the centre of champagne production in France. Only sparkling wines originating from the Champagne region can carry the coveted title under a Protected Designation of Origin label. Lanson, Mumm, Martel, Tattinger, Veuve Cliquot and Ruinart are all located in Reims. Toast a loved one with a glass or two and take home a bottle as a reminder of a great stay.
The journey from London to Reims by train takes from just 4 hours 15 minutes with an easy change in Paris. Fares start at £89 standard class return per person.
Be inspired by the beauty of Bruges
For beautiful medieval architecture, impressive town squares, more varieties of beer than can be sampled in a short break and of course chocolate, Bruges has to be on the list of top romantic cities. To share a passion for chocolate with a loved one, visit some of the 50 or more chocolatiers in Bruges. After sampling so many sweet treats, take a walk to work off the calories. Those with plenty of energy, can climb the 366 stairs of the 12th century Belfry for gorgeous views over the city.
The journey from London to Bruges by train takes from 3 hours 20 minutes with a simple change in Brussels. Fares start at £79 standard class return per person.
All of these romantic destinations and many more can be booked online at Voyages-sncf.com, through the dedicated UK call centre on 0844 848 5848 or at the Voyages-sncf Travel Centre at 193 Piccadilly, London, W1J 9EU.
-Ends-
For further information, email Amanda Monroe - amonroe(at)uk(dot)voyages-sncf(dot)com - or call 01732 526729.

Additional images available upon request
Voyages-sncf.com was created in 2000, as the travel agent and ticket distribution outlet of SNCF (French National Railways).
In 2012, the group sold 68 million tickets with an annual sales revenue of €3.6 billion in 2012, across more than 30 countries.
The group has 650 employees of whom one third are dedicated to European operations outside of France.
About Voyages-sncf.com
Voyages-sncf.com is a key player in the European tourism industry and an expert in railway travel and French destinations. It employs 650 people, a third of whom work exclusively for Europe. Voyages-sncf.com has taken a comprehensive approach to its customers that includes 13 web and mobile sites, five travel centres and an integrated call centre service.
For more information, visit: corporate.voyages-sncf.com.
About SNCF Group
Present in 120 countries, SNCF is a world leader in mobility and logistics. Its total workforce of 250,000 generated revenue of €33.8 billion in 2012, with over 1/5 of sales from markets outside France. A public sector group dedicated to public service, SNCF builds on its foundations in rail to offer a broad range of services, delivering seamless door-to-door mobility for transport and logistics operators, passengers and the regional and local governments that are its organizing authorities. SNCF Group targets cross-border and international markets, and has five divisions: SNCF Infra manages, operates, maintains and develops rail and related infrastructure; SNCF Proximités operates local, urban and regional passenger services; SNCF Voyages operates long-distance passenger services and distribution; SNCF Geodis provides freight and logistics services; and Gares & Connexions manages and develops train stations. http://www.sncf.com