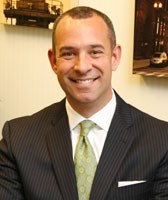 Employee education and investment consulting are just some of the services available through the DCA Program at UBS.
Oakbrook Terrace, IL (PRWEB) February 13, 2014
The DC Advisory Program ("DCA") is an investment advisory program offered through UBS Financial Services Inc. The goal of the program is to enable Financial Advisors with demonstrated experience and knowledge in working with defined contribution retirement plan sponsors, the capability of offering customized services to these clients under a fee-based consulting agreement.
Defined contribution retirement plan sponsors face unique needs and challenges. Marc joins a distinct group of Financial Advisors within UBS who have demonstrated the knowledge and commitment to serve these clients.
UBS Wealth Management Americas provides advice-based solutions through financial advisors who deliver a fully integrated set of products and services specifically designed to address the needs of high net worth individuals and families.
As a firm providing wealth management services to clients, we offer both investment advisory and brokerage services. These services are separate and distinct, differ in material ways and are governed by different laws and separate contracts. For more information, please speak with your Financial Advisor or visit our website at ubs.com/workingwithus