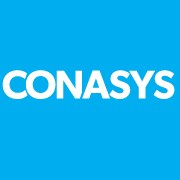 Vancouver, BC (PRWEB) February 13, 2014
CONASYS, developers of a cloud-based platform designed to enhance the homeowner care and communication initiatives for new home builders and developers, are pleased to announce a new partnership with Oyster Development Corp. This represents yet another US client for CONASYS, whose industry-leading platform has now been implemented by some of the most prominent developers on the West Coast.
Oyster Development specializes in the design and construction of high density residential projects in the San Francisco Bay Area. Their developments are as contemporary as they are urban, and all are designed around one key feature – livability. Marlow, a 98 unit condominium project, is located at the intersection of three desirable neighborhoods: Pacific Heights, Russian Hill and Nob Hill. Together with Toronto-based equity partner Tricon Capital and San Francisco architect Kwan Henmi, they've created a community that places quality over quantity through the use of "contemporary design and materials that bring individuality to the building and dwelling units".
Oyster's high standards are evident in all aspects of creating communities. Their sales center, for example, is a technological showpiece and for their homeowner care initiatives, they turned to industry-leaders CONASYS to deliver an altogether new standard of post-possession homeownership experience.
The CONASYS platform will allow residents of Marlow to better understand and maintain their home by providing them with an intuitive online portal that will contain all of the important information about their home such as warranty information, operating manuals or even paint codes. Fully interactive and searchable, the cross-platform portal will also email homeowners when recommended maintenance falls due, and features a comprehensive service request system; all of which serve to enhance the connectivity between Oyster and Marlow's homeowners.
The latter set of features are unique in that the provision of such a comprehensive library of manufacturer documentation, including warranty and maintenance information, will allow Oyster to mitigate much of their post-possession risk. This was a key selling point for Mike McCone, Oyster's VP of Development: "The CONASYS platform encourages an enhanced level of home understanding among our residents, which is obviously beneficial for us too. It gives us peace-of-mind in knowing that once we hand over the keys, our homeowners will have a robust and relevant online resource that they can depend on for years to come."
For CONASYS, the newly found partnership brings with it excitement on several levels; says CEO Jerry Bauer, "Our continued success on the West Coast is encouraging in itself, but to have a developer as prominent as Oyster Development see the value in what we do is both an endorsement of our platform and a validation of the direction in which we are heading. To that end we are both honored and excited to be delivering our platform to Marlow residents."
About CONASYS: CONASYS Inc. (http://www.conasysinc.com twitter: @CONASYS) is a forward-thinking technology company whose cloud-based platform, designed for new home builders and developers, arranges home-specific property information into an interactive portal that allows homeowners to better understand, maintain and enjoy their home. Their interactive Building Care Solution facilitates key building processes including documentation storage and maintenance scheduling. Since their inception in 2006 they have built a client portfolio of over 400 builders and real estate developers and have brought over 40,000 homes online.