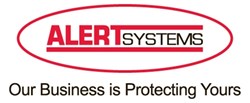 'The installation of CCTV offers protection for equipment and in the unfortunate scenario that a crime takes place, CCTV assists in identifying what happened and can identify both witnesses and offenders.'
(PRWEB UK) 12 February 2014
According to an article posted in Stroud Life entitled 'Raiders target garages for gas twice' published on the fourth of February, 2014, thieves have allegedly targeted garages in an attempt to steal gas canisters on two occasions now. The garages' owner has appealed for information and attached a £500 award for the arrest and conviction of any of the three suspects that have been caught on the stations' CCTV security systems.
The CCTV has allegedly captured good footage of the suspects, with clear images of their faces and the vehicle they used, including the registration (X256 GEN). The criminals are thought to have made away with over £1,000 worth of gas and cylinders.
The stations have allegedly been attacked before, in 2006, 2010 and 2011, for goods that totalled well over £5,000. CCTV assisted in the capture of the two criminals responsible and they were each jailed for three years. Police are asking anyone with information to call the Police on 101 with the reference 135/2/2/2014.
As expert providers of commercial security systems in the UK, AlertSystems, actively monitor CCTV related news. A spokesperson from the company has remarked upon the incident:
'During a time of adversity, this business has been vigilant in protecting its assets by installing security measures. As this case displays; a professionally installed CCTV security system can secure vital information about a case. Some criminals remain undeterred by CCTV cameras, and those that are, are often caught red handed.
'The installation of CCTV offers protection for equipment and in the unfortunate scenario that a crime takes place, CCTV assists in identifying what happened and can identify both witnesses and offenders.'
AlertSystems manage and maintain over 5000 security installations throughout the UK and are specialists in providing business security solutions. Offering professional service and a complete range of security services such as monitored alarm systems, Automatic Number Plate Recognition and Avigilon CCTV security systems. AlertSystems offers effective and reliable solutions to security problems.