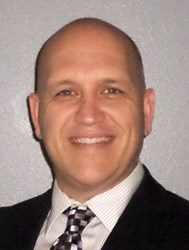 "Johnson's understanding of project management, the production and erection of precast concrete systems as well as his knowledge of the Texas market, will ensure we exceed our customers' design objectives." -- Jim Lewis, Director of Architectural Systems
Hillsboro, TX (PRWEB) February 19, 2014
Gate Precast Company has named Jordan Johnson as Preconstruction Manager for its Southwest division. In this role, he will be responsible for coordinating and overseeing project workflow from estimating to production/project management.
Johnson previously served as project manager for Gate Precast and led many complex, fast-track architectural precast projects. Jordan's portfolio includes substantial projects in sustainable construction, public, healthcare, government, university, parking and military.
"Johnson's understanding of project management, the production and erection of precast concrete systems as well as his knowledge of the Texas market, will ensure we exceed our customers' design objectives," said Jim Lewis, Gate Precast Director of Architectural Systems.
For additional information on Gate Precast Company and its design-assist capabilities, visit gateprecast.com or call 888-470-3450 to locate an architectural precast design consultant in your area.
More About Gate:
Gate Precast Company is a subsidiary of Gate Petroleum Company, a privately-held diversified corporation headquartered in Jacksonville, FL. Gate Precast has become one of the largest and most diversified precast concrete producers in the United States with eight manufacturing facilities and is known for its design-assist collaboration with design teams. Annually, the company is recognized as a top subcontractor by Engineering News Record Magazine and wins Best-in-Class PCI Design Awards for a wide range of projects. For more information, please visit http://www.gateprecast.com.