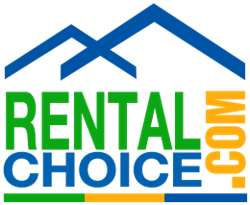 Norwood, MN (PRWEB) February 14, 2014
Rental Choice(.com) is proud to announce a new advertising partnership with Latigo Leasing & Sales. Latigo Leasing & Sales collects rent, disperses electronically to their owners, makes inspections, creates year end income statements, 1099's and CRP's for their tenants.
As a result of the new partnership, the Rental Choice (.com) directory will feature Latigo Leasing & Sales, who will receive custom advertising that focuses on their property management services. Visitors to Rental Choice (.com) are able to learn more about Latigo Leasing & Sales by visiting their profile page on the directory. This profile page allows users to click through to Latigo Leasing & Sales's website, which lists properties currently under their management. Users can also call Latigo Leasing & Sales directly or submit a brief contact form to communicate via email.
Latigo Leasing believes that property management is the most important aspect of renting out property. Having someone to make inspections and quickly remedy anything that may go wrong is critical. Property management is not just collecting rent it is overseeing an investment. An investor who has a portfolio of investment properties or a homeowner who would like to take advantage of the high rental demand in an historically low sale market, should contact Latigo Leasing, they can help! Their trained staff can help homeowners through the entire process from purchasing, to finding a qualified renter, to taking care of any and all needs at the property, to issuing owner statements and CRP'S (certificate of rent paid ) to tenants. Latigo Leasing makes being a rental property owner hassle-free for their clients.
Rental Choice (.com) uses targeted marketing strategies to reach out to property owners and offer them free access to the online directory. The property owners are then able to connect directly with a property manager in their local area either through a form sent directly to the company email, phone or by visiting their website directly for more information from a link that is provided on the advertiser's landing page. To learn more about Rental Choice (.com), visit http://www.rentalchoice.com.
###