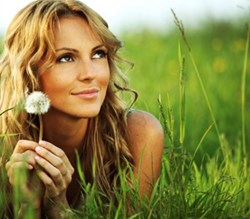 The emotional liminal periods of uncertainty and vulnerability affects our bodies that acupuncture helps keep balanced
West Hollywood, CA (PRWEB) February 14, 2014
According to Thumos Health Center, Chinese medicine is known for its herbal substances that increase libido, sexual desire and sexual performance. Acupuncture also can help with balancing and helping oneself open to intimacy and love. With Valentine's Day upon us, now is the perfect time to use these ancient methods to connect more deeply with loved ones.
Acupuncture philosophy is rooted in the idea of balancing transition and transformation, including the emotional transitions from being single to dating or from dating to marriage.
"The emotional liminal periods of uncertainty and vulnerability affects our bodies that acupuncture helps keep balanced," said Ganit Kriel of Thumos Health.
Couples around the country come together on Valentine's Day to celebrate love. With the help of Chinese herbs and acupuncture, a great sense of intimacy can be achieved. These ancient traditions can help increase libido and lead to a more balanced sense of self.
In addition to treating intimacy issues, acupuncture has many other benefits including treating headaches, increasing fertility, pain management and helping with smoking cessation.
For more information about acupuncture and Chinese healing, please visit ThumosHealthCenter.com
About Thumos Health Center
Besides fertility enhancement therapy, Thumos Health Center and its licensed practitioners also treat allergies, immune deficiencies and various other health problems including digestion issues. To learn more about services, products and locations, visit the Thumos Health Center Web site at ThumosHealthCenter.com or contact them by phone at (310) 927-2792. There are locations in Pacific Palisades, Beverly Hills, Santa Monica and Sherman Oaks.