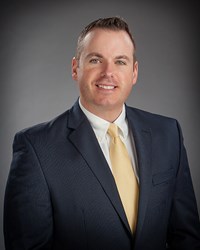 Victor, NY (PRWEB) February 13, 2014
Newtex is excited to welcome Jamie Long as Vice President of Sales. Jamie joined Newtex in January 2014 and will be responsible for aggressive sales growth targets in the core textiles business, as well as optimization of all of Newtex's sales processes.
Jamie has spent over 15 years in sales and senior sales management positions, and brings a broad background in technical industrial sales with him. He was most recently with Caster Concepts, a leading manufacturer of industrial casters and caster wheels based in Albion, Michigan, where he served as Director of Sales and led sales activities in North America.
"Jamie's leadership will further advance our efforts to deliver world-class sales and service to our global customer base", said Jerry Joliet, Newtex's CEO. "Jamie brings with him expertise in solution selling, and knowledge of new sales tools and process. We are confident he will help us help our customers be even more successful".
"I am honored and excited to accept the challenge of leading the sales effort and working with the existing team to deliver profitable growth for Newtex." Mr. Long said. "We will have a relentless focus on delivering excellence to the customer".
Doug Bailey will continue to focus on developing long term strategic partnerships in the growing Engineered Systems business, and lead the company's new product development agenda as President.
About Newtex Industries
Since 1978, Newtex has been a pioneer and leading global producer of high performance textiles for thermal management and fire protection. Today, we deliver world class products and services in three business areas: Performance Materials, Engineered Systems, and Extreme Protective Apparel. Newtex is headquartered in a modern facility in Victor, New York, and is an ISO 9001:2008 certified company.