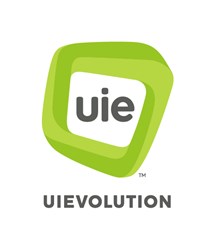 Seattle, Wash (PRWEB) February 18, 2014
UIEvolution, Inc., the global leader in connected screen solutions, announced today that it would be exhibiting their innovative automotive products and solutions at Mobile World Congress (MWC), held February 24-27 in Barcelona, Spain. UIEvolution will be exhibiting in partnership with Red Bend Software in Hall 2, Stand 2M30, as well as in App Planet Hall 8.1 Stand 8.1A11.
The GSMA Mobile World Congress is the place for mobile leaders to gather, collaborate and conduct business. The annual event provides the world's best venue for mobile industry networking, presentations and 1,500 companies displaying the cutting-edge products and technologies that define the future of mobile.
In partnership with Red Bend Software, the market leader in Mobile Software Management (MSM), UIEvolution will be demonstrating UIE Automotive Reference HMI, one of the newly released features to UIEngine™, a software system for application logic and cross-platform delivery that creates a simplified, connected app experience for drivers. The joint demonstration will showcase the unique capabilities and solutions to providing a safe and seamless experience for smartphone users in their vehicles.
Developers can create new solutions for UIE Automotive Reference HMI by working with an integrated development environment (IDE). The IDE implements comprehensive emulation and debugging functions, enabling developers to create HMI solutions even when there is no in-vehicle opportunity at hand.
UIEngine continues to be widely adopted by many of the world's largest automotive, infotainment, OEM and Tier 1 manufacturers including Toyota, Lexus, DENSO and more.
To learn more about UIEngineTM, visit us online at: http://www.uievolution.com/automotive/ or visit the UIEvolution team at Mobile World Congress 2014.
About Red Bend Software
Red Bend Software, the leader in Mobile Software Management (MSM) with more than 1.75 billion Red Bend-Enabled™ devices, makes mobile devices and services continuously better in a rapidly changing world. Red Bend is the only company that provides standards-based products and solutions for software management, device management and mobile virtualization that work on any mobile phone and connected device uniformly, efficiently and securely over the air. Red Bend enables its customers to stay competitive in a fast-moving market by helping them deliver high-value services on an increasing number of connected devices with growing software complexity. More than 80 leading device manufacturers, mobile operators, semiconductor vendors and automotive companies worldwide trust Red Bend with their most important assets—the mobile and connected devices their consumers depend on. http://www.redbend.com
About UIEvolution
UIEvolution is the leading mobile solutions provider for Fortune 1000 companies. We help companies take full advantage of connected screens by extending their brands, delivering their unique business objectives, and ensuring that the devices that create the mobile lifestyles of their customers are joined in a continuous thread – smartphones, tablets, smart TVs, and automotive applications. UIEvolution combines world-class consultative services and deep industry knowledge with the proven UIEngine & Evolution Platform. Headquartered in Seattle with offices in Tokyo and Honolulu, UIEvolution has a 13-year track record with clients like Toyota, AT&T, Microsoft, Disney, Princess Cruises, Samsung, Mitsubishi, and NTT.
Visit online: http://www.uievolution.com Follow on Twitter: @UIEvolution