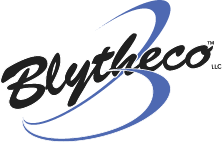 "Blytheco is one of Sage's top Business Partners," said Tony Brown, Paramount Sage Channel Manager. "Blytheco's first class implementation and support and Paramount's best of breed applications offer outstanding spend management solutions for Sage users."
Walled Lake, Michigan (PRWEB) February 18, 2014
Paramount Technologies today announced that it signed a reseller agreement with Blytheco for the sale of WorkPlace solutions in North America.
The reseller agreement will enable Blytheco's clients and prospects to implement web-based and mobile Spend Management solutions including Requisition, Purchasing, Invoice Automation, Time Sheet, Travel Request, and Expense applications, seamlessly integrated with their Sage ERP. Under the agreement, Paramount will participate in the Blytheco 360 Partner program, offering information and webinars to Blytheco clients and prospects.
"Blytheco has always been one of Sage's top ERP & CRM Business Partners," said Tony Brown, Paramount Sage Channel Manager. "Blytheco's first class implementation and support and Paramount's best of breed applications offer outstanding spend management solutions for Sage ERP users."
About Paramount Technologies
Paramount Technologies is a leading global provider of Web and mobile spend management and workflow automation solutions for midmarket and enterprise organizations.
Our WorkPlace solutions automate requisition, procurement, inventory management, time and expense transactions to make workflow processes more efficient, improve employee productivity, reduce time and errors, and save money. Established in 1995, Paramount is a private company headquartered in Walled Lake, MI with regional offices in Florida, Georgia, California, New Jersey and Canada. For more information, please visit http://www.paramounttechnologies.com.
AboutBlytheco
Serving the SMB and small enterprise business community since 1980, Blytheco offers a wide variety of business management software (ERP, CRM, HRMS, Marketing Automation) supported by exceptional professional services to enable business to obtain their goals. Risk assessment, change management, marketing strategy, process work flow improvement and refinement of best practices assure a successful implementation of software solution tailored for specific business objectives. With 110 employees across the U.S. in sixteen states, Blytheco works with over 5,000 clients in many industries to help turn dreams into productivity. For more information, please visit http://www.blytheco.com or follow us on our Blog – think.blytheco.com, on Facebook, Linkedin and @BlythecoLLC on Twitter.