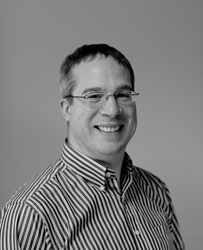 Seattle, WA (PRWEB) March 03, 2014
StrataCore—the Pacific Northwest's premiere Data Center, Cloud, and Connectivity brokerage agency—announced the hiring of cloud expert Lee Pallat, who joined the firm as Director of Cloud Strategy on January 1, 2014.
Pallat's expertise enables StrataCore to leverage an unprecedented portfolio of cloud-related services that will directly benefit those clients intent on employing cloud technology.
In his new role, Pallat will be responsible for growing StrataCore's cloud services business, collaborating with clients and partners on cloud-based solutions. Additionally, Pallat is chartered with "developing a cloud-centric eco-system of value-add consultants and experts teaming on client initiatives," said Steve Francis, VP of Strategic Relationships.
Furthermore, Pallat "will manage and promote a series of cloud-based educational events bringing relevant topics and illuminating potential solutions to our clients," Francis said.
Pallat's background was a special draw for StrataCore. COO Jay Schwartz says Pallat is a "pioneering participant in the emergence of cloud services." His background includes having worked for the past decade in the field of data center, colocation, and cloud services for Digital Fortress (formerly, Digital Forest). There, he was Vice President of Sales and Marketing; prior to that, he held positions as Director of Sales and Client Services and Account Manager for Digital Forest.
"Lee has a strong technical background in connectivity, data center/co-location, and cloud services," Schwartz says. "His experience in each of these key areas will help drive new opportunities and provide a superior level of service to our clients."
StrataCore's hiring of a cloud strategist underscores its commitment to satisfying a broader industry-wide need for expert and provider agnostic cloud-planners who exhibit a firm knowledge of migration strategies.
"StrataCore is committed to being an indispensable strategic partner for our clients, enabling them to achieve new levels of cost efficiency, agility, performance, and business results," Francis said.
With Pallat on-board, StrataCore is poised to do just that.
Connect with StrataCore online:
Facebook https://www.facebook.com/StrataCore
Twitter https://twitter.com/strata_core
LinkedIn http://www.linkedin.com/company/420269
Blog http://www.stratacore.com/blog
About StrataCore:
StrataCore is the premiere Data Center, IT Infrastructure, Connectivity, and Cloud Services Agency in the Pacific Northwest. We partner with the industry's top service providers to save our clients time and money - while maximizing business results. We offer unbiased, custom solutions while maintaining a clear view of the competitive landscape to optimize contract terms and pricing. Our market intelligence, tools, and detailed vendor selection process provides clients with the necessary insight to make informed IT decisions. For more information, please visit http://www.stratacore.com.