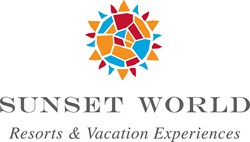 Cancun, Mexico (PRWEB) February 17, 2014
Sunset World Resorts & Vacation Experiences, with resort properties in Cancun and the Riviera Maya, Mexico, recently recognized the first place winners of its Fourth Annual Natural Stars contest held in December in the Sunset Royal Resort theater. The winners were determined through widespread social media voting, and the largest number of votes per category.
In the category of Singing and Poetry, the first place winner was Zoila Shin for "El Duelo de la Cañada," in second place Raquel Castro with "Arrebato" and third place, Virginia González with an interpretation of "Contigo." In the category of Theater, the first place award was given to the actors and actresses who performed "El Billete," while second and third place awards were presented to those performing "La Tarde Que Me Enamoré" and "Amor en Los Tiempos de Cólera."
For the category of Dance, the first place award was given to the group performing "Nos Enamoramos en la Época de Rock," while second and third place went to the groups who danced to "Gotas de Lluvia" and "El Pericón." All of the happy winners in the various categories won a variety of prizes from hotel stays in a Sunset World resort to catamaran tours to Isla Mujeres.
This year's Fourth Annual Natural Stars Contest attracted the participation of 150 members of the Golden Years Senior Citizens Club, who exhibited tremendous talent and creativity in a variety of categories including singing, dancing, poetry and acting.
Sunset World Resorts & Vacation Experiences offers all inclusive plans, a VIP Travel Club, its own marina, yacht club, equestrian center, rental car operations, wellness spas, golf privileges and travel services. In addition to the Hacienda Tres Rios Resort, Spa & Nature Park in the Riviera Maya, Sunset World operates its Sunset Royal, Sunset Marina Resort & Yacht Club and Sunset Fisherman resorts in Cancun. For more information, go to http://www.sunsetworld.net.