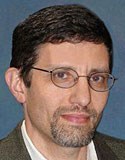 Bethesda, MD (PRWEB) February 17, 2014
The Rudi Schulte Research Institute (RSRI) and Dr. Mark Wagshul of the Albert Einstein College of Medicine, will conduct a joint research venture evaluating the use of the magnetic resonance elastography (MRE) in the management of shunted pediatric hydrocephalus. Hydrocephalus is an abnormal accumulation of cerebrospinal fluid (CSF) within cavities of the brain called ventricles. There is no cure and the only treatment option requires brain surgery. The most common treatment for hydrocephalus—and the most common procedure performed by pediatric neurosurgeons in the United States—is the surgical implantation of a device called a shunt. A flexible tube and valve system, a shunt drains cerebrospinal fluid from the brain to another part of the body.
The project will utilize the noninvasive MRI-based technique, MRE, to determine the role which brain compliance, or brain pliability, plays in pediatric hydrocephalus. The study aims to demonstrate the brain regions which are most affected by hydrocephalus and establish the relationship between brain elastance and intracranial pressure. The hope is that new knowledge about brain elasticity will drive the development of alternative treatments for slit ventricle syndrome. Slit ventricle syndrome is a condition where the ventricles get too small and become like slits, usually due to too much fluid drainage over time. It presents as severe headaches in shunted individuals with apparently working shunts.
RSRI partnered with the Hydrocephalus Association (HA) in July 2012 with the goal of funding significant advances in the treatment of hydrocephalus. To that end, a request for research proposals was released and applications were reviewed by RSRI and the HA's Scientific and Medical Review Committee, chaired by Donna Ferriero, M.D., a Pediatric Neurologist from the University of California San Francisco Benioff Children's Hospital and a member of the NIH NINDS Advisory Council since 2010. The review resulted in Dr. Wagshul's research being selected for this joint venture, awarding Dr. Wagshul $600,000 over three years to conduct the joint research project. HA and RSRI are excited about Dr. Wagshul's future work and are eager to see the results from this important research.
About the Hydrocephalus Association
The Hydrocephalus Association (HA) is a charitable organization dedicated to eliminating the challenges of hydrocephalus by stimulating research and supporting people who are affected by this condition. Incorporated as a non-profit in 1986, HA is now the nation's largest and most widely respected organization dedicated solely to serving those affected by hydrocephalus. HA has been instrumental in creating a community of individuals, families and health care professionals addressing the complexities of hydrocephalus in all age groups.
About the Rudi Schulte Research Institute
Rudi Schulte was one of the two founders of PS Medical, which developed the Delta and Strata valves used in the treatment of hydrocephalus. The company was later sold to Medtronic, which has continued to advance those shunt technologies. Rudi Schulte founded the Rudi Schulte Research Institute in 1974 to continue research into hydrocephalus.