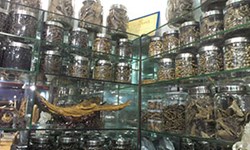 At Asia Plantation Capital, we are working to carry this cultural heritage forward scientifically based upon sound environmental practices.
(PRWEB) February 18, 2014
In a new investment programme, Asia Plantation Capital is engaging various academics in Southeast Asia to explore the science behind these medicinal applications. They aim to identify key areas for crucial analysis and eventual preclinical trials, a fundamental process towards gaining approval and acceptance by medical authorities in Europe and America.
According to data provided by the Committee on Chinese Medicine and Pharmacy, there are 47 valid manufacturing licences for prepared TCM products containing Agarwood powder as an ingredient. Recommended daily dosages of between 1.5-3g apply for different medical purposes. These include 42 that are over-the-counter medicines and 5 restricted as medicines on prescription or for hospital use only; 42 are oral medicines, two for external use and three without specific description. Among these, over 80% of the items contain less than 6% of Agarwood in each dosage. Barry Rawlinson, CEO Asia Pacific for Asia Plantation Capital, commented that "Traditional Chinese Medicines are now used the world over, even forming the basis of many alternative health treatments in the West. With the organic processes used on our Agarwood plantations Asia Plantation Capital is well placed to help international pharmaceutical companies, especially as they continue their search for new medicines to combat recognised conditions and increase research on the international aspect of new contagions."
In Thailand, Asia Plantation Capital has been working with Prince Songkhla University where Prof. Pakamas Chetpattananondh is leading their assault on driving change from TCM to recognised global scientific acceptance, with particular focus on anti-oxidant properties of Agarwood.
Asia Plantation Capital is already producing Agarwood Tea using leaves from selected organic Agarwood plantations in Thailand and Sri Lanka. Last year saw them launch Agarwood Rice containing nutritional supplements developed from processed plantation Agarwood trees. For some mild skin conditions they are also selling an innovative Agarwood soap.
At the 1st International Scientific Symposium on Agarwood (ISSA) in September 2013, the laxative property of Agarwood leaves was confirmed and Japanese researchers announced the imminent launch of a related product. The conference also confirmed that Aquilaria crassna leaf extracts possess antipyretic, analgesic and anti-oxidative properties without noticeable anti-inflammatory activity. Another presenter promoted Agarwood leaf as a promising potential anti diabetic agent. There was even a report of one diabetic patient significantly decreasing their blood glucose by drinking a water infusion of Agarwood leaf instead of water for 6 months. Agarwood leaf extracts are known to possess antipyretic, laxative and antimicrobial activities.
Barry Rawlinson continues, "It is not only China where Agarwood has been used in medicines for more than one thousand years, traditional uses extend across Asia and into India within Ayurveda, even the Middle East where Agarwood chips and Oud oil have a long established high value market. At Asia Plantation Capital, we are working to carry this cultural heritage forward scientifically based upon sound environmental practices."