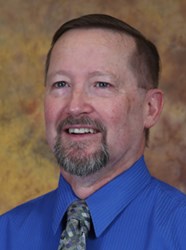 "Don brings a new scope of service to our medical staff."
Mexia, Texas (PRWEB) February 19, 2014
Parkview Regional Hospital is pleased to welcome Don Hicks, a Physician Assistant, to the Parkview Rural Health Clinic in Mexia. Don sees all ages of patients for primary care needs, including acute illnesses, check-ups, sports physicals, health screenings and more.
"We are thrilled that Don has joined us," said Kevin Zachary, CEO of Parkview Regional Hospital. "He is a seasoned medical professional with a background in urgent care and occupational medicine, so he brings a new scope of expertise to our medical staff."
Don earned a bachelor's in science and a master's of public health in preventive and occupational medicine, both from the University of Oklahoma. He graduated from the U.S. Army Academy of Health Science Physician Assistant program in 1992. While in the Army, he served in Kuwait as a PA treating acute illnesses and emergencies. He was also Chief of the Occupational Health Clinic on two of the bases where he was stationed. Upon retiring from the Army in 2004, he worked in both the primary care and urgent care settings throughout Central and East Texas.
Don and his wife, Donna, live in Mexia. They have a ranch and raise donkeys.
Appointments with Don are now available by calling (254)562-9321. He accepts most insurance plans, Medicare and Medicaid.