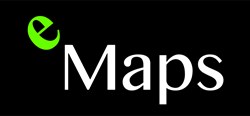 Fairfield, NJ (PRWEB) February 18, 2014
Vision-e today announced it has recently relaunched eMaps on salesforce.com's AppExchange to provide an alternative to users in need of a mapping solution, empowering businesses to leverage the power of Google Maps for Business. As salesforce customers look for an alternative to the Find Nearby Accounts App no longer available on the AppExchange, eMaps provides the most advanced, best-priced solution. With eMaps, users can graphically and geographically view their CRM data, and now it's even easier to create a map. Users already have created their best-practice reports and now they can Map it. This new technology will enable users to be even more productive when they can identify opportunities in a brilliant, color-coded map display. When users view data graphically and geographically, instead of with the standard spreadsheet view, Salesforce comes to life and less time is spent on planning so more time is invested in core business activities.
Comments on the News
Salesforce users are seeking solutions on the Success forum for alternatives to the Find Nearby Accounts app and geocoding process. The solution is to acquire a Google Maps API for Business or partner with an authorized vendor to geocode records and mapping solutions. Salesforce mapping enables users to visualize their records instead of scrolling through a list view so sales teams can be more effective and more productive.
Product Key Features
eMaps is reliable, quick to implement, and easy to learn. With eMaps, users can enjoy its many productive features, including:

Report Import to Map your Reports
Customizable pin colors
Map Chatter
Map sharing
Automatic route optimization
Drawing tool for free-form territory design and management
Big data visualization with heat maps
Real-time traffic and weather
Free U.S.-based support via phone, chat or email
Additional Resources
About the AppExchange
The Salesforce AppExchange is the world's leading business apps marketplace. With more than 1,800 partner apps and 1.7 million customer installs it is the most comprehensive source of social and mobile cloud apps for business. The Salesforce Platform is the world's most trusted and comprehensive cloud platform for building social and mobile cloud apps, powering Salesforce CRM, and more than 3 million custom apps built by customers and partners. Apps built on the Salesforce Platform can be easily distributed and marketed through salesforce.com's AppExchange.
Salesforce, AppExchange and others are trademarks of salesforce.com, inc.
About Vision-e
Vision-e, in alliance with Salesforce, is a leader in CRM implementations and productivity applications. Vision-e meets the emerging needs of customers by providing rapid CRM implementation, mobile and cloud computing technologies and external system integrations.
Vision-e has the experience and expertise to deliver fast and responsive Salesforce solutions so customers get the performance they expect.
From bakers to bankers, garages to GM, Vision-e creates affordable, effective, customized Salesforce solutions for any size business, with any size budget. Vision-e puts its customers first so they can put their customers first.
"Vision-e provides elegant, highly customizable solutions that help companies of all sizes get the most out of the Salesforce platform. Vision-e: it's Salesforce…extraordinary." ~ Jule Limoli, CEO, Vision-e
For more information on Vision-e, go to http://www.Visione.com or call 888-611-2679. Vision-e is headquartered in Fairfield, NJ.