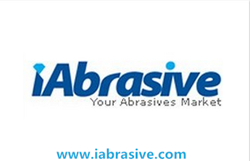 Zhengzhou, China (PRWEB) February 21, 2014
China's leading abrasives trading platform iAbrasive announces to the public that the Eighth CCMT Exposition is to be held in Shanghai from Feb. 24th through 28th.
The exposition is mainly sponsored by China Machine Tool & Tool Builders' Association, and jointly organized by Shanghai International Exhibition Co, Ltd. It is estimated that the total display area reaches 100,000 squares which shall draw large attendance from various countries and districts.
According to iAbrasive's description, the exposition puts the emphases on the transformation and upgrading of the machine tool industry, thus to form a sustainable development path. "There's no doubt that only through technical innovation can we improve competitiveness in the market of high-grade CNC machine tools," one representative explains so.
In response to the theme of the 8th CCMT exposition--exploring market for China-made machine tools, promoting new researches & development and pushing the process of industrialization, the organizers are supposed to invite famous experts in the line to give a report.
iAbrasive shows that the exhibition is actually a direct communication platform for both exhibitors and visitors. To get more news of the exhibition, you are available at: http://www.iabrasive.com.
About iAbrasive
iAbrasive, in partnership with China Coated Abrasives Association, offers full lines of abrasives and abrasive products that meet different standards. The iAbrasive work-team possess professional experience in the abrasives industry and are poised to meet the needs of customers both domestically and internationally.