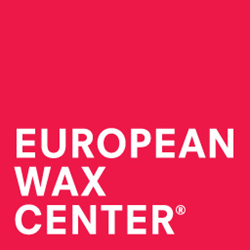 Philadelphia, PA (PRWEB) February 19, 2014
With the slow approach of spring, European Wax Center Philadelphia-Rittenhouse brought some sunshine with the Year of Gorgeous sale. The biggest waxing deal of 2014 so far, Year of Gorgeous is makes hygienic Brazilian waxing in Rittenhouse, Philadelphia, PA fabulous but sadly ends February 28, 2014.
With the Year of Gorgeous waxing sale ending in just two weeks, guests are recommended to visit European Wax Center Philadelphia-Rittenhouse as soon as possible for the best body hair removal in Philly. All guests purchasing 1 hair removal service for full price will automatically save 50% on any second waxing service of an equal or lesser value!
Not only does European Wax Center Philadelphia-Rittenhouse hold fantastic sales, but they also offer a fantastic deal for students, whether at Drexel or UPenn. The Student Wax Pass discount includes every waxing service from facial hair removal to eyebrow waxing in Rittenhouse, Philadelphia, PA. This offer is available to all with valid student I.D.
Philly residents can visit European Wax Center Philadelphia-Rittenhouse at 35 South 18th Street, Philadelphia, PA 19103 or call (215) 561-1250 to speak to a dedicated waxpert about Year of Gorgeous.
About European Wax Center
European Wax Center was founded by siblings David Coba, Joshua Coba and Jessica Coba in 2004, and is now recognized as a leader in comfortable and healthy body waxing. The Cobas developed the ultimate wax experience that features the all natural COMFORT WAX™ developed in Paris and the 4 Steps to Gorgeous™ process -- Cleanse, Prepare, Wax, Rejuvenate. As well, features include a clean, professional environment, full-privacy Wax Suites, and exceptional service exclusively for EWC guests. Now, luxurious waxing can be incorporated into everyone's regular routine and skincare regime. European Wax Center enables everyone to feel pampered, beautiful and sexy. For more information about European Wax Center or to inquire about owning a franchise log onto waxcenter.com or like us on Facebook at http://www.facebook.com/EuropeanWax and twitter @EuropeanWax.