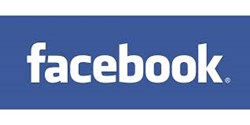 Facebook has experienced massive growth since its inception in a Harvard dorm room a decade ago.
(PRWEB) February 18, 2014
Facebook has experienced massive growth since its inception in a Harvard dorm room a decade ago. With over a billion users and an IPO that has performed fairly well given the overall state of the economy, the social media giant is poised to be quite successful over the next decade, provided they can find a balance between advertising revenue and quality of the user experience. Recent data indicates that the company is doing quite well, with over 1.3 billion users (a 22% increase from 2012 to 2013), half of users aged 18 to 34 checking Facebook first thing in the morning every day, and $6.15 billion in revenue in 2013. However, one area that Facebook has been losing ground is the teenage market.
Teens simply no longer find Facebook "cool". According to a study reported by Forbes, use of Facebook decreased by 16% among teenage Americans in Q3 2013, and the numbers are even more drastic in other parts of the world. This has been caused by a number of factors. One of the biggest problems with Facebook is that it is no longer the exclusive club it once was. Parents, teachers, and most importantly, employers, all now have their own Facebook accounts, and there is an expectation that teens will "friend" all of these groups. Teenagers are increasingly aware of the fact that their carefree antics on public social media platforms like Facebook can cause problems later in life (or in the case of their parents, could cause problems for them this weekend).
"Demographic trends among teenagers indicate an increasing preference for "one-to-one" platforms, and platforms that offer a sense of privacy," said technology expert Jason Hope. "Teens are aware that employers will be looking at their Facebook, etc. and don't want their carefree youths to be fully documented for future employers to exploit. The app market is naturally responding to these evolving demands."
First Class Posting offers high quality content for MonkShouts, to read more please visit: http://www.monkshouts.org/facebook-becomes-less-popular-teens-social-media-platforms-taking-place/.