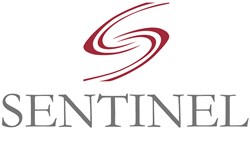 I work within an organization built from a legacy of phenomenal women. Each of us brings together a strength from within that we utilize to complement or build each other up.
Irvine, California (PRWEB) February 19, 2014
Sentinel Offender Services, a national provider of offender management services with 58 offices in the United States and Europe, encourages their staff of more than 400 employees to participate in the company's Corporate Responsibility Program. The program promotes employee volunteerism through efforts that support the local communities - be it a charity walk, food drive, or donating time at a shelter.
Sentinel Offender Services National Monitoring Center supervisor Danita Humphrey spends a great deal of her time giving back to her community. She was recently selected to serve as the President-Elect of the Junior League of Long Beach, an institution with more than 400 members servicing Long Beach and the greater Los Angeles area. She is also actively involved as a mentor with CAMEO, a professional auxiliary of the Assistance League of Long Beach.
The Junior League of Long Beach was established by a small group of women back in 1931, and while the members have changed, their founding philosophy has not. The Junior League of Long Beach (JLLB) was, and still is, committed to promoting voluntarism, developing the potential of women, and improving the community through the effective action and leadership of trained volunteers.
Ms. Humphrey states, "I work within an organization built from a legacy of phenomenal women. Each of us brings together a strength from within that we utilize to complement or build each other up."
Today, the JLLB has launched more than 60 programs throughout Long Beach and Los Angeles, with more JLLB chapters opening throughout the United States. They are also part of the Associated Junior Leagues International that services such countries as England, Canada, and Mexico.
Ms. Humphrey was raised in a family where voluntarism was the standard. After suffering a personal tragedy in her adult life, she used the challenge to reignite her passion for worthy causes and channel her energy toward the good of others. On her experience with JLLB she reveals, "We as women serve various roles within our community, and as we strive to create programs built on self esteem, anti-bullying, healthy initiatives, and human trafficking—it starts within ourselves."
The opportunities and training provided by JLLB has enabled Ms. Humphrey to help more individuals than she ever imagined. She has served as a mentor to more than 100 4th grade students, coordinated multiple field trips for at-risk and homeless students and their families, and planned holiday dinners and gift giving parties for families in shelters.
One of her proudest accomplishments on behalf of a Junior League of Long Beach event was coordinating a summer music program for homeless students in which they had music lessons, created their own music, and produced a CD. Ms. Humphrey then orchestrated a release party for the CD, which was attended by all of the children and their families.
The JLLB is currently developing programs with community partners to fight dangers that exist in and around their communities and affect local residents. These programs are using character development tools and life skills programs to combat bullying for 5th - 8th graders in addition to educating their caregivers on recognizing the signs of bullying and how to help. They have also created a Long Beach Task Force comprised of charter members from the league to tackle the very real threat of human trafficking. This illegal and despicable form of slavery occurs in many cities in the United States, but most notably around international travel hubs such as California.
Recently, the JLLB was recognized on a global scale at the world premiere of LUNAFEST® in San Francisco, California, for their continual efforts in their community. As the incoming league President-Elect, Ms. Humphrey attended the event and had the opportunity to collaborate with other organizations to make a deeper impact on the Long Beach community.
"We create a comfortable, safe environment to set our personal differences aside and work toward a common goal – creating a better life for others," she asserts.
Ms. Humphrey has worked for Sentinel Offender Services for a number of years and currently works the third shift where she supervises a staff of eight. Sentinel is proud to support Ms. Humphrey through her volunteer efforts on behalf of the Junior League of Long Beach.
Sentinel Offender Services is a privately held company in community offender supervision and case management services. In the two decades since its inception, over 500,000 misdemeanants have participated in programs designed to keep probationers out of jail, reduce recidivism, and aid correctional agencies in the effort to manage their offender populations.