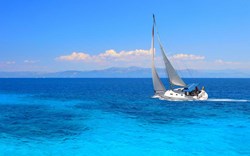 boat building Sector have also benefitted from working with the IRCM Marine Insurance Division, who have regularly delivered average premium savings of 30% over the last 5 years
(PRWEB) February 20, 2014
Specialist Marine Insurance brokers Insurance Risk & Claims Management (IRCM) has continued to deliver substantial premium savings to UK boatbuilders. The award-winning broker has a long-established track record of reducing insurance costs to builders of a wide range of vessels and has continued this trend in recent months with some notable results. One dinghy manufacturer was able to reduce it's spend from £26k to £17k whilst improving their scope of cover and a workboat builder was able to reduce their premium from above £20k to £16k.
Smaller businesses in the boat building Sector have also benefitted from working with IRCM who have regularly delivered average premium savings of 30% over the last 5 years. Mark Elcocks, Specialist Risks Executive with IRCM said "With our own exclusive in-house rates for boatbuilders as well as our wider market access we can find the best solution for each client.
However, it's not just about reducing costs, it is essential we deliver a comprehensive programme tailored to the specific requirements of each business and as an independent specialist broker we can offer clients the additional protection they often don't receive when buying direct from insurers."
IRCM, who have previously provided insurance services to Sealine Boats and Palmer Johnson, can assist large and small businesses in Marine Sector.
For further information about IRCM visit http://www.marineinsurance-ircm.co.uk or email markelcocks(at)marineinsurance-ircm(dot)co.uk