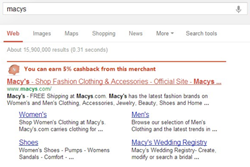 The checklist is a 14 strong list which acts as a developer cheat sheet for those companies looking to make more money from the cashback add-ons.
Alexandria, VA (PRWEB) February 23, 2014
Cashback browser plug in developers BestToolBars have taken the unprecedented step of publishing their Cashback Plugin Revenue Performance Checklist – a step by step guide to improving add on performance. This marks the first time the company has ever revealed the essential functions and features which account for the fact that many BestToolBars customers make as much as 30% of their company revenue from their cashback plug in.
Valery Kuznetsov, Key Projects Manager at Besttoolbars said, "Our customers get 30% and above of their revenue from cashback plugins. This is the very first time we have published our checklist and an unprecedented opportunity for those developing cashback plug ins to review a checklist of features to see where they are missing out on money making opportunities."
The checklist is a 14 strong list which acts as a developer cheat sheet for those companies looking to make more money from the cashback add-ons. The item to top the list is, unsurprisingly, the need to include a cashback notification element – this ensures the user never forgets to use the affiliate link when shopping online, maximising every possible cashback opportunity.
Other items on the checklist include cross-browser support, SERP injections to display the cashback icon next to relevant listings on the search engine result pages, a coupon autoapply feature which will find the best possible coupon and tell the user how much they could potentially save.
Also on the list are such essentials as price comparison functionality, detection of affiliate link hijacking, a single all-browser installer, a sidebar and plug in menu which allows the user convenient access to information such as the current cashback balance.
Acting as a blueprint for creating a revenue-optimizing plugin, the checklist is rounded out with five absolute essentials; a flashing plugin icon which is a button displayed in the address bar to catch the user's attention when shopping on an affiliated site, auto enabling of the plug in on installation to remove the burden of activation from the user, last click and just in time notifications and an inline installation.
To find out more about Besttoolbars and to read the report in full visit http://besttoolbars.net/articles/cashback_plugin_revenue_performance_checklist/.
About Besttoolbars: Besttoolbars is a company well known for creating browser toolbars and add-ons. It has worked with an array of global brands, from start-ups to high-profile Fortune 500 corporations including Amazon, Skype, IBM, DHL, TNT and Intel. More than 7000 companies currently use solutions created on the Besttoolbars platform. Its product line includes:
Toolbar Studio: IDE for designing toolbars for Internet Explorer and Firefox
Add-ons Framework: Framework for building add-ons for Internet Explorer, Firefox, Chrome, Safari, and Opera
Besttoolbars also offers a number of services to help businesses integrate their products with desktops and mobile phones. It provides custom browser development, add-ons, add-ins and mobile app development.