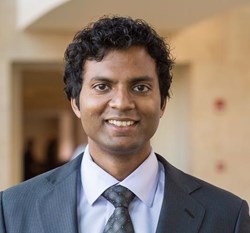 New York (PRWEB) February 20, 2014
Fareportal, an travel technology company that powers leading travel brands including CheapOair.com and OneTravel.com, announced today that Patriek Karayil has joined its team as the new Chief Marketing Officer. Karayil brings over 12 years of experience working at Fortune 100 and Fortune 500 companies where he managed large, high functioning global organizations that focused on business strategy and online marketing.
"We are pleased to have Patriek Karayil join the company as Fareportal's new Chief Marketing Officer," said Sam Jain, CEO of Fareportal. "In addition to the wealth of knowledge and experience he has in the industry, his proven track record for gaining increased market visibility makes him a great asset to our team."
As Chief Marketing Officer, Karayil will be responsible for the development of the company's marketing and communications across all brands. This includes focusing on building CheapOair.com, positioning the leading online travel agency as a household name and ensuring its place in a consumer's consideration set when booking flights and travel online, by phone, and/or via mobile app and tablet.
Prior to Fareportal, Karayil served as the Global Marketing Director at Dell where he ran a $1 billion online marketing operations organization, positively impacting 500 million customers. Additionally, he was the Chief Marketing Officer for Implantable Computing Labs, a startup he formed at Massachusetts Institute of Technology, and has also worked in web marketing at National Instruments.
Karayil has an undergraduate degree in Engineering and Computer Science and is working towards his Master in Business Administration from Massachusetts Institute of Technology.
About Fareportal
Fareportal is an industry leading travel technology company that develops innovative tools for leisure and business travelers, partners and suppliers. Its range of products includes affordable travel deals across the mobile and social web, and advertising solutions that deliver value and results. With a portfolio of brands including CheapOair.com, CheapOair.ca, CheapOair.co.uk, CheapOstay and OneTravel, Fareportal makes booking and planning travel easy and hassle free for millions of customers every year.