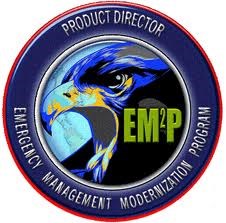 With this release, we've set the bar high and jumped over it; at this point we are competing with ourselves, John Monville, President Desktop Alert inc.
Chatham, NJ (PRWEB) February 21, 2014
Desktop Alert Inc. today announced the release of version 5.2 of the company's award winning mass notification platform. Desktop Alert is an approved mass notification system in use daily by the Department of Defense. Certifications include but are not limited to the U.S. Army EM2P Program and a U.S. Air Force enterprise-wide Certificate of Networthiness.
Version 5.2 is a Microsoft .Net™ next-generation MVC cloud-based notification platform that offers unrivaled bandwidth, mobility and design innovations. Utilizing next-generation transport technologies 5.2 supports multiple domain and multitenancy requirements. Multitenancy allows for cost savings over and above the basic economies of scale achievable from consolidating IT resources into a single operation.
The company's patent pending performance enhancing features (US 20120036208 A1) enables millions of end-users to communicate with cloud-based servers without any noticeable bandwidth degradation.
Using the bandwidth checking utility WireShark™, the bandwidth utilized per network alerting agent was tallied at 188 bytes per poll. Each poll checks for alerts. The total bandwidth per poll for 500,000 desktop alert clients is 94,000,000 bytes or 89 Megabytes, a highly inconsequential bandwidth consumption across an enterprise.
"5.2 offers a tremendous ROI and reliability to cloud-based platforms challenged with inordinate bandwidth consumption by legacy systems. In the world of mass notification, cloud-based systems that crash from bandwidth issues equate to emergency notifications never received. This can result in both a mission failure and potential loss of life", said Howard Ryan, CEO Desktop Alert Inc.
"With Desktop Alert 5.2 we choose to extend our leadership position in terms of performance. Alert delivery is all about speed. It's not just about putting up a set of impressive numbers; speed is critical, in some cases lives depend on it," Ryan added.
Employing several new proprietary algorithms and protocols, Desktop Alert 5.2 achieves a new level of performance for alert delivery and network utilization. Desktop Alert's alert delivery engine has been enhanced. The heart of Desktop Alert 5.2 is an enhanced distributed eventing model, providing both scalability and performance. While small installations (with modest user populations) can be deployed on a single server box, Desktop Alert 5.2 allows for the dynamic addition of server hardware to achieve scale. In a transparent fashion, users are distributed across Desktop Alert's delivery servers. The enhanced model delivers performance and scale while eliminating a single point of failure (a delivery server can fail with no noticeable effect on the connected users).
With Desktop Alert 5.2, the client/server protocol has been improved. The previous polling model has been enhanced by a light-weight eventing model. Desktop Alert clients receive new alerts in near instant fashion. In addition, the enhanced protocol vastly reduces the network footprint. While still using HTTP as the transport, the signaling protocol has been reduced to an inconsequential payload. This not only reduces the network footprint in terms of bytes sent, but this single packet model greatly reduces end-to-end latency.
"When lives are at stake, seconds count! We have achieved the Holy Grail in terms of performance, scale, and reliability, increasing all metrics simultaneously including but not limited to interoperability with civilian systems," said John Monville, Desktop Alert's President. "With this release, we've set the bar high and jumped over it; at this point we are competing with ourselves."
About Desktop Alert: http://www.desktopalert.net
Worldwide U.S. military organizations such as the U.S. National Guard, the U.S. Air Force Academy, the U.S. Military Academy at West Point, Multi-National Forces in Iraq, the U.S. Air Force, and The U.S. Army now utilize the Desktop Alert total mass notification platform daily for their organization's emergency communication requirements. Desktop Alert can contact thousands of computer users at their desktop and require them to click to confirm receipt of the message flashed on their screen. Those not verified can then be listed on a report and/or sent as a "Target Package" to be automatically contacted by other means such as email, SMS, phone calls and other devices.