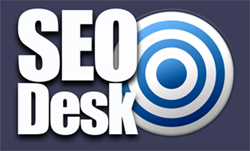 (PRWEB UK) 24 February 2014
The Stove Shop is extremely pleased to announce that they are offering Sussex residents the chance to have a no obligation and no charge survey carried out at their property. The family run firm has been offering a wide range of stoves and fireplaces in Sussex for a number of years, but the company is keen to show people how easy it can be to have a stove or fireplace installed. This service, which comes at no cost at all, will see an experienced team member come to a person's home, review the property and outline the different products that can be added to the property with the minimum of fuss and effort.
With hopefully the worst of the weather finished with until the latter part of the year, this is the ideal time to plan ahead. Adding a fireplace or stove can create a comfortable and cosy atmosphere for any home but carrying out this work now will also ensure that when severe weather does return, people are fully prepared for it. Being proactive is a remarkably sensible way to approach life and The Stove Shop aim to help people make their home comfortable and warm at all times.
The Stove Shop stocks an extensive range of continental and British fireplaces and stoves. In fact, anyone that is looking to find the best fireplace Sussex has to offer will be delighted with the comprehensive stock on offer at The Stove Store. The firm provides both contemporary and traditional stoves and fireplaces so no matter the look or style of a property, there will be a solution that fits the bill.
One of the reasons why the firm is considered to be the best supplier of stoves and fireplaces in Sussex is down to the high level of service on offer. The firm is always happy to provide guidance and advice to clients at all times. This includes demonstrations of the different stoves at the company's store, which is the place to find the best stoves Sussex has to offer. Once a stove or fireplace has been selected, The Stove Shop will take care of all the installation requirements a person may have, which includes all chimney aspects. The Stove Shop also aims to provide a comprehensive after-sales care service, including the hiring of a chimney sweep, so the firm is always on hand to offer support for customers.
About The Stove Shop:
The Stove Shop is a family run firm which specialises in stoves and fireplaces. The firm stocks an extensive range of stoves and fireplaces in contemporary and traditional style. The firm has stove and fireplaces from British and continental suppliers, ensuring that there is a design and look for every home. The firm provides regular demonstrations of their stoves in action and the firm can provide all installation work that needs to be carried out.