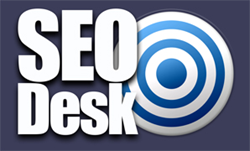 (PRWEB UK) 26 February 2014
Filey Properties, a leading estate agent in the North of London, is pleased to be able to offer a dedicated and focused service to first time and new buyers. The firm understands how difficult it can be for people to get on to the property ladder and the company aims to take some of the mystery and difficulties out of buying property for the first time. The London property market has always performed differently from the rest of the country, and the Crossrail and Thameslink improvements are likely to have a massive impact on the property market. This makes it extremely confusing for potential buyers to know what they should look for.
This is where Filey Properties aims to put people's mind at ease and to provide the best advice and guidance for all new home buyers. The firm is well established in the North of the city. This means they have the experience and expertise to offer advice and guidance to all clients. The first meeting with a client allows all parties to get to know each other. Filey Properties place a considerable amount of importance of getting to know a client and what their expectations are. Anyone looking to find the most involved and interested estate agents Islington has to offer will be impressed by how much Filey Properties do on behalf of their clients.
One of the most vital parts of the Filey Properties new customer service comes with the financial focus. Obtaining finance is a crucial element of any property purchases, but in the current climate, it is essential that all potential home buyers have finance in place. The firm has a number of financial advisors that can provide independent advice and guidance on the best way to obtain finance. The firm will do everything it can to provide a viable plan and budget for a potential buyer, but this is where the buyer has to work with the firm to get the best deal that meets their needs. The firm is easily regarded as one of the most helpful estate agents Clapton has to offer, but there is a need for clients to be honest about what they can afford and justify.
Filey Properties believes that there is no real barrier to new entrants entering the London property market. The company is keen to provide assistance any way that they can and they are pleased to offer a greater depth of focus and support for new home owners and buyers.
About Filey Properties:
Filey Properties is a well-established and highly regarded estate agent in the North of London. The company has extensive experience in this part of the city, and they provide a wide range of estate agent services. The firm can provide buying, selling and letting advice and services to clients, making them the natural choice for people in this part of the capital.