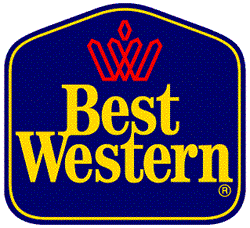 Our entire team is committed to providing our customers the fastest and most reliable hotel site in the industry, said Scott Gibson, Best Western's CIO and SVP of Distribution & Strategic Services.
Phoenix, Ariz. (PRWEB) February 21, 2014
Best Western International has once again brought home the Gold in the race for the fastest and most reliable website in the hotel industry, according to the annual Compuware Best of the Web awards. Best Western dusted the closest competitor in average response time by two seconds, earning the brand its third consecutive Compuware Gold award and fifth award overall in the five years Compuware has been holding the Best of the Web competition.
The Best of the Web awards recognize the top performing sites for 2013 across five U.S. industries -- banking, brokerage, insurance, retail and travel. Winners in each industry are awarded Gold, Silver, and Bronze based on their performance for the entire year across three key measurements – availability, response time and consistency of response time – for their mobile and web home pages and key user transactions. After winning Silver in 2009 and 2010, bestwestern.com has been the Gold award winner in the hotel transaction category each year since.
"Our entire team is committed to providing our customers the fastest and most reliable hotel site in the industry," said Scott Gibson, Best Western's CIO and SVP of Distribution & Strategic Services. "We track the performance of our people and systems throughout the year in order to achieve success."
"The stakes are higher than ever before to optimize the business value of every digital transaction, especially on mobile devices," said John Van Siclen, General Manager of Compuware's APM business unit. "The 2013 Best of the Web award winners like Best Western are focused on executing a performance optimization strategy that delivers a competitive advantage in online experience and digital customer interaction."
bestwestern.com also finished second in the Last Mile leader category after winning the two previous years consecutively. The comprehensive report, "Best of the Web: 2103 Compuware Application Performance Awards" features all 2013 category winners and detailed results of each winner's performance.
About Best Western International, Inc.
Best Western International, Inc., headquartered in Phoenix, Ariz., is a privately held hotel brand made up of more than 4,000* BEST WESTERN®, BEST WESTERN PLUS® and BEST WESTERN PREMIER® hotels in more than 100* countries and territories worldwide. Now celebrating 68 years of hospitality, Best Western welcomes hundreds of thousands of guests nightly. Best Western provides its hoteliers with global operational, sales, marketing and promotional support, and online and mobile booking capabilities. More than 20 million travelers are members of the brand's award-winning loyalty program Best Western Rewards®, one of the few programs in which members earn points that never expire and can be redeemed at any Best Western hotel worldwide. The brand's partnerships with AAA/CAA and Harley-Davidson® provide travelers with exciting ways to interact with the brand. In 2013, Best Western earned our highest level of brand recognition, including our fifth AAA/CAA Hotel Partner of the Year award, second Compuware Best of the Web Gold award, fourth No. 1 ranking in Brand Keys Consumer Loyalty Engagement Index for midscale hotels and seventh TTG Asia Best Mid-range Hotel Brand. Forty-one percent of Best Western hotels worldwide won TripAdvisor Certificates of Excellence for customer satisfaction.
For more information or to make a reservation, please visit bestwestern.com.
About Compuware APM
Compuware APM is the leader in a new generation of application performance management. Unlike traditional APM solutions that are heavy, difficult and reactive, Compuware APM is light, smart and proactive. Compuware APM is built to manage the complexity of today's most challenging modern applications including mobile, cloud, big data and SOA. Compuware APM optimizes and monitors tens of thousands of applications for more than 5,000 customers, large and small, around the globe. Through the lens of end-user experience, our customers enjoy faster performance, proactive problem resolution, accelerated time-to-market and reduced application management costs through smarter analytics, advanced APM automation and a unique performance lifecycle foundation.
*Numbers are approximate and may fluctuate.
###