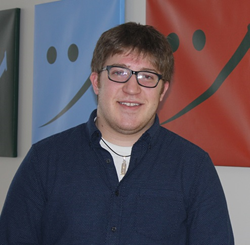 Troy, MI (PRWEB) February 24, 2014
Billhighway, provider of cloud-based automation software for nonprofits, today announces the addition of Michael LaPlena to its award-winning Client Care team.
In his role as Client Care Associate, LaPlena is responsible for supporting end-users and improving the overall customer experience. He will lead product training sessions, collaborate with internal departments to resolve customer issues and act as client advocate by suggesting product and process improvements. LaPlena earned a B.A. from the University of Michigan, graduating with honors. His professional experience includes customer-facing roles with National Merchant Services and Stony Creek Metropark. In his free time, he is a published writer and stand-up comedian.
"Michael's payment processing, sales and marketing experience adds depth to our department," said Kim Ng, Billhighway's Client Care Team Leader. "We strive for a support team with diverse skills which results in more creative approaches to problem solving. Michael and the team are well positioned to continue to provide the level of service our customers expect."
LaPlena is the result of Billhighway's referral program, which rewards team members with $2,500 for each recommended new hire who completes their first 90 days. 50% of Billhighway hires are a result of referrals from existing team members. Read more about Billhighway's culture and view open positions here: http://www.billhighway.co/about-us/careers/.
About Billhighway (http://www.billhighway.co)
Billhighway, headquartered in Troy, Michigan, develops cloud-based automation software that makes nonprofit financial management easier. Since 1999, we've helped our clients free up internal resources and focus more time on mission by increasing revenue, cash flow and the bottom line. Through a robust, rules-based engine that integrates payment processing, banking and accounting with existing systems, Billhighway provides a transparent, holistic view of your organization's finances so you can work smarter, not harder. Billhighway is recognized for award-winning customer service and industry-leading data security.
###