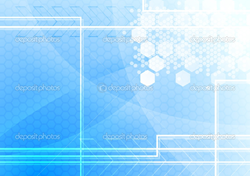 The new Change-Based Testing features will offer dramatic improvement for customers across all industries.
Providence, RI (PRWEB) February 25, 2014
Vector Software, the world's leading provider of innovative software solutions for testing safety and mission critical embedded applications, announced today the release of a host of new features to support Change-Based Testing (CBT). The new VectorCAST™ 6.2 release is focused on supporting the frequent build and iterative test cycles required by Agile and Test-Driven Development (TDD) methodologies.
Ideally, each engineer would be able to execute all tests on every software change as it is developed, however complete regression testing for large applications can take hours or days to complete. With VectorCAST intelligently indicating the sub-set of tests that are affected by each change, test times are dramatically reduced.
The Change-Based Testing features built into VectorCAST allows every engineer on a project to quickly and easily assess the impact of a source code change on not only their code, but the entire software application. Instead of waiting until the following day to find bugs, engineers can now get test status quickly, and take corrective action to fix any test failures. In addition, this cycle can be repeated several times a day by all engineers. When this process is implemented for large development teams, the time savings is enormous, and bug free integration cycles become a reality. Reduced bugs during integration testing means that companies are better able to achieve their time-to-market and quality goals.
As applications become larger and more complex, the number of tests that must be run for each release grows dramatically, Change-Based Testing is a practical way to perform more testing more often, and maximize testing effectiveness. Software development organizations can now use VectorCAST to rapidly test their code, enabling them to meet aggressive time-to-market and quality objectives. In addition, and particularly for automotive applications (and projects in safety-critical industries), Change-Based Testing offers a way to effectively manage tight development cycles and rigorous safety-critical software standard requirements. For those using the VectorCAST solution, delivering quality applications in a timely manner is made much easier.
"With the advent of the ISO 26262 standard, our automotive customers are seeing a dramatic increase in test cases being developed, and have been asking us for tools to increase their testing efficiency. The new CBT features will offer dramatic improvement for customers across all industries," said Bill McCaffrey, Chief Operating Officer at Vector Software, "enabling them to meet tight time-to-market windows and product cycle goals while achieving the highest level of quality possible."
About Vector Software, Inc.
Vector Software is the world's leading provider of software testing solutions for safety and business critical embedded applications. Companies worldwide in automotive, aerospace, medical devices, industrial controls, rail, and other business critical sectors rely on Vector Software's VectorCAST™. By automating and managing the complex tasks associated with unit, integration, and system-level testing, VectorCAST helps organizations accelerate development and ensure the reliability of their embedded software applications. Founded in 1989 by embedded software engineers, Vector Software is headquartered in East Greenwich, Rhode Island USA with offices worldwide and a world-class team of support and technology partners. To learn more, visit: http://www.vectorcast.com. Follow Vector Software on Facebook, Google+, LinkedIn, Twitter, and YouTube.