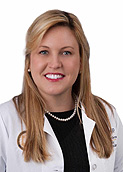 I am excited about this new edition...this book is a must for providers who need to stay up to date on the latest in vein conditions and treatments for their patients. - Dr. Nisha Bunke-Paquette
La Jolla, California (PRWEB) February 26, 2014
Dr. Nisha Bunke-Paquette, vein specialist at La Jolla Vein Care, is pleased to announce the release of her new book, The Vein Book. This medical textbook is designed to inform physicians and medical students about a wide variety of vein conditions. Filled with the most up-to-date information, charts and color illustrations, this book is a must for the library of any medical provider who works with vein conditions on a regular basis.
The Vein Book went through its initial publication nearly one decade ago and quickly became one of the most trusted sources on veins and vein conditions in the medical community. The new edition edited by Dr. Bunke-Paquette and Dr. John Bergan provides new information about a field that is constantly evolving as new information comes to light and new treatments become available.
The Vein Book encompasses the entire spectrum of vein disease, with five unique sections including basic considerations, chronic venous insufficiency, venous thromboembolism, primary superficial venous insufficiency and congenital venous malformations. The book also provides the most recent information on treatments venous ulcers, varicose and spider veins and venous thromboembolic disease. With plenty of updated information, this new edition is equally appropriate for the new medical student and the experienced physician.
"I am excited about this new edition," Dr. Bunke-Paquette stated. "With many changes that have occurred in vein care since the first edition was released, this book is a must for providers who need to stay up to date on the latest in vein conditions and treatments for their patients."
The new edition of The Vein Book is now available through vendors like Amazon with a list price of $275. The initial edition, edited by Dr. Bergan, was released in 2006 by Academic Press. The new edition is offered through Oxford University Press.
Dr. Bunke-Paquette is the Director of La Jolla Vein Care and a Volunteer Clinical Instructor of Surgery at the University of California San Diego School of Medicine. Dr. Bunke-Paquette was the first physician in the United States to complete fellowship training supported by the American College of Phlebology.